✅ IN STOCK
Pricing starts at
$14.99 $14.25 USD ea.
🔢 Calculate the amount & cost of the staples you need
Product Details
Transform "two-by" lumber into wood landscape edging and garden borders. Install in minutes with a rubber mallet.
16 gauge powder coated steel in a lustrous satin black finish. This staple resists rust, is UV-rated, and adds a modern industrial aesthetic to your landscape and garden design.
No digging or drilling. Works with common two-by lumber: 2x2, 2x3, 2x4, 2x6.
FREE SHIPPING! (2-4 DAYS via USPS)

We ship 2xEDGE in the United States. Shipping to continental US destinations via USPS is free! Typical delivery times: 2-4 days.

Have a question about shipping and delivery? Access complete details.

Or get in touch! We're here to help!
30-DAY FREE RETURNS

We have a 30-day return policy, which means you have 30 days after receiving your order to return it. We cover return shipping.

Have a question about returns, refunds and cancellations? Access complete details.

Or get in touch! We're here to help!
SHARE
View full details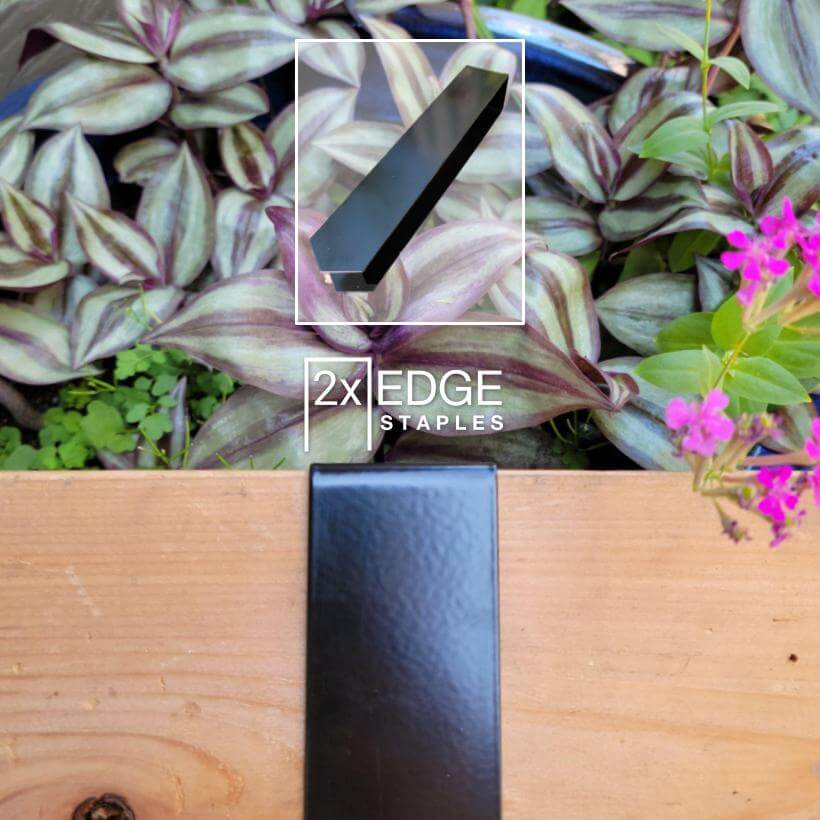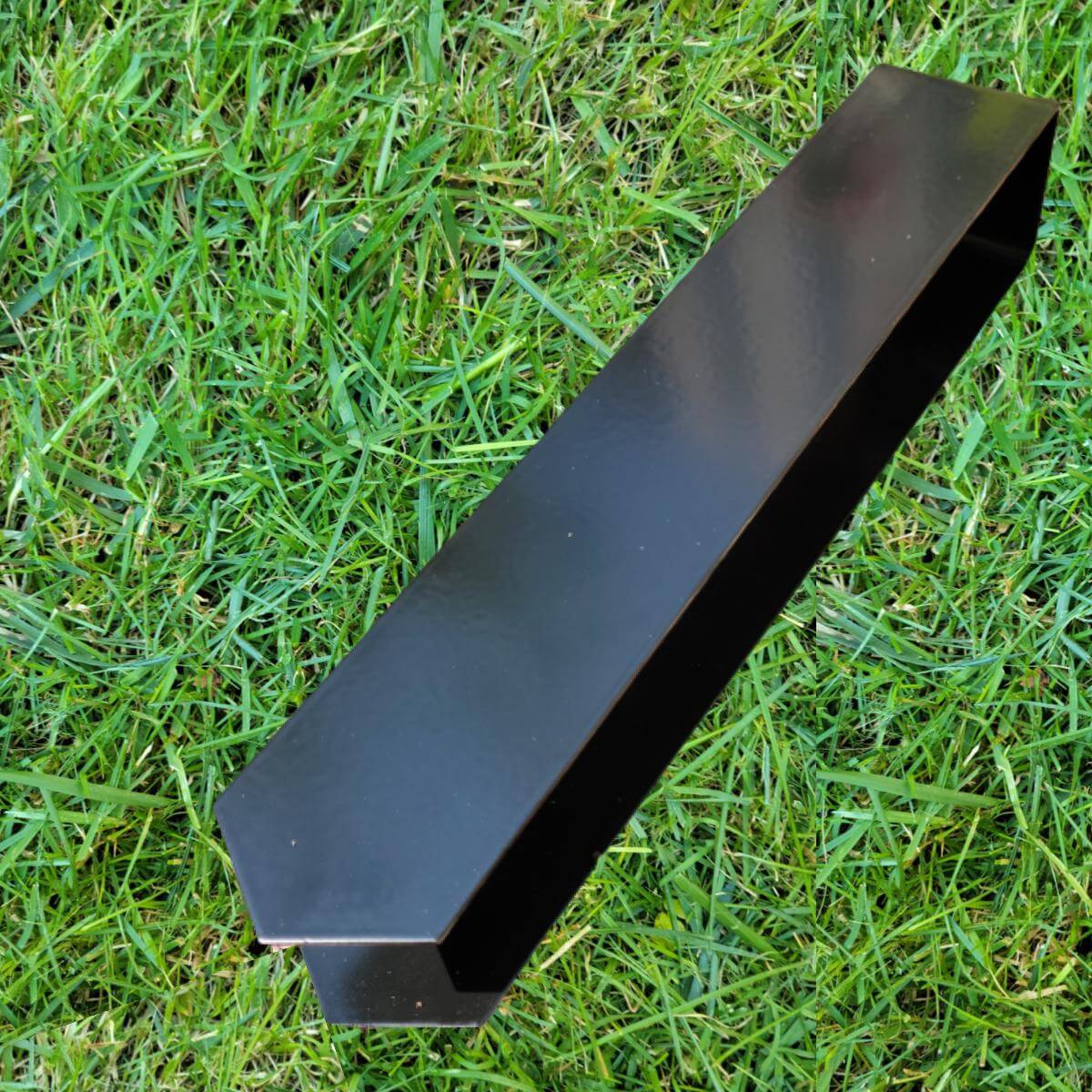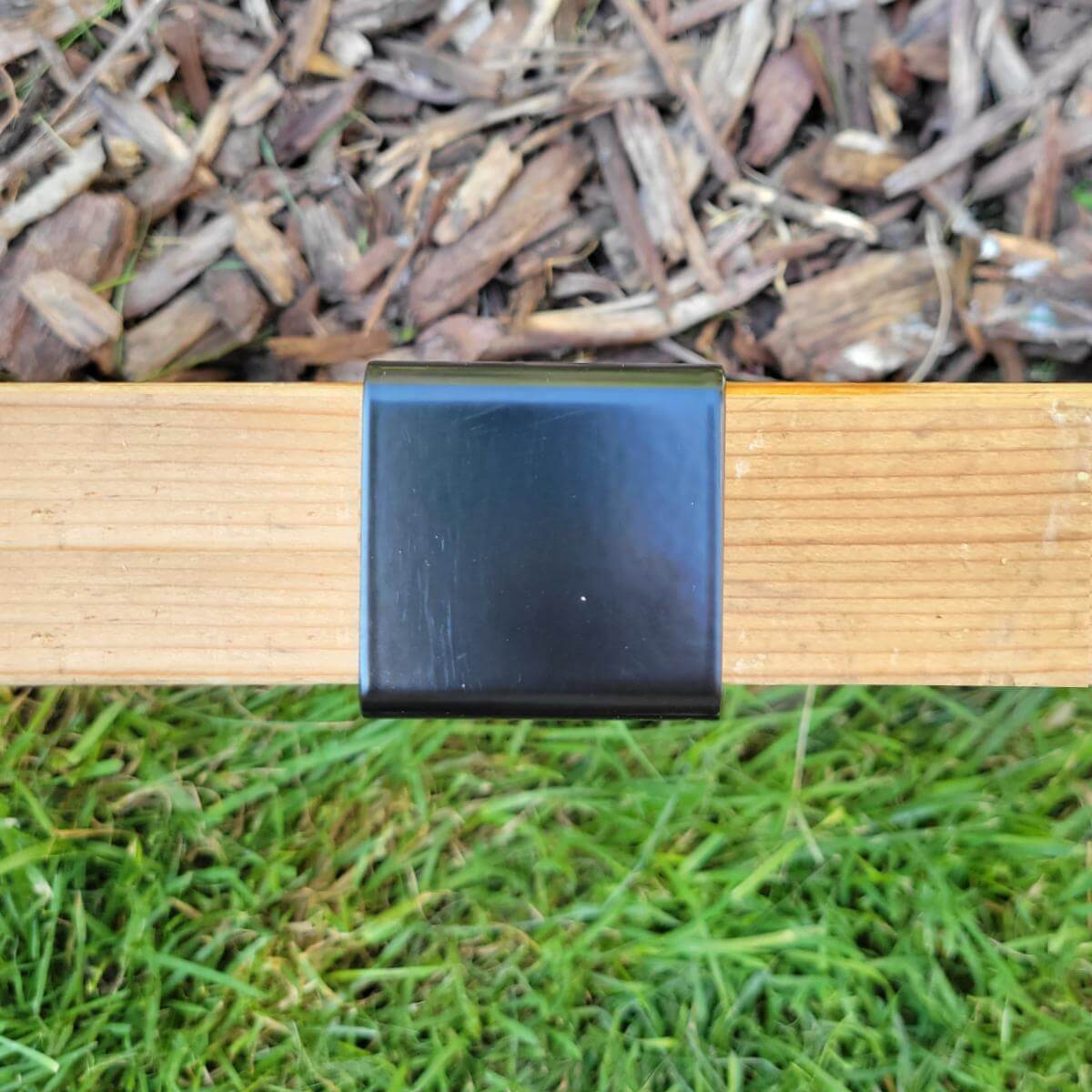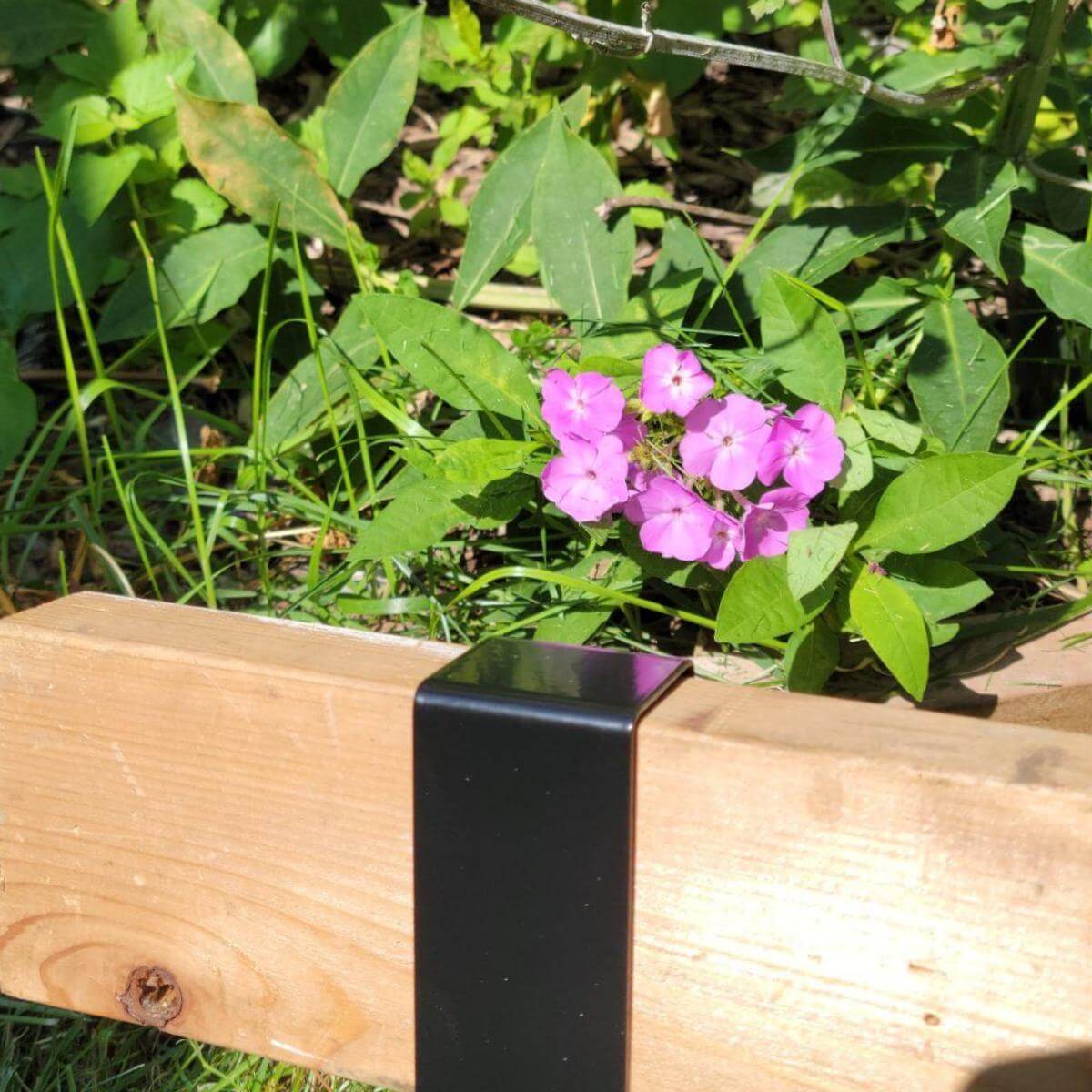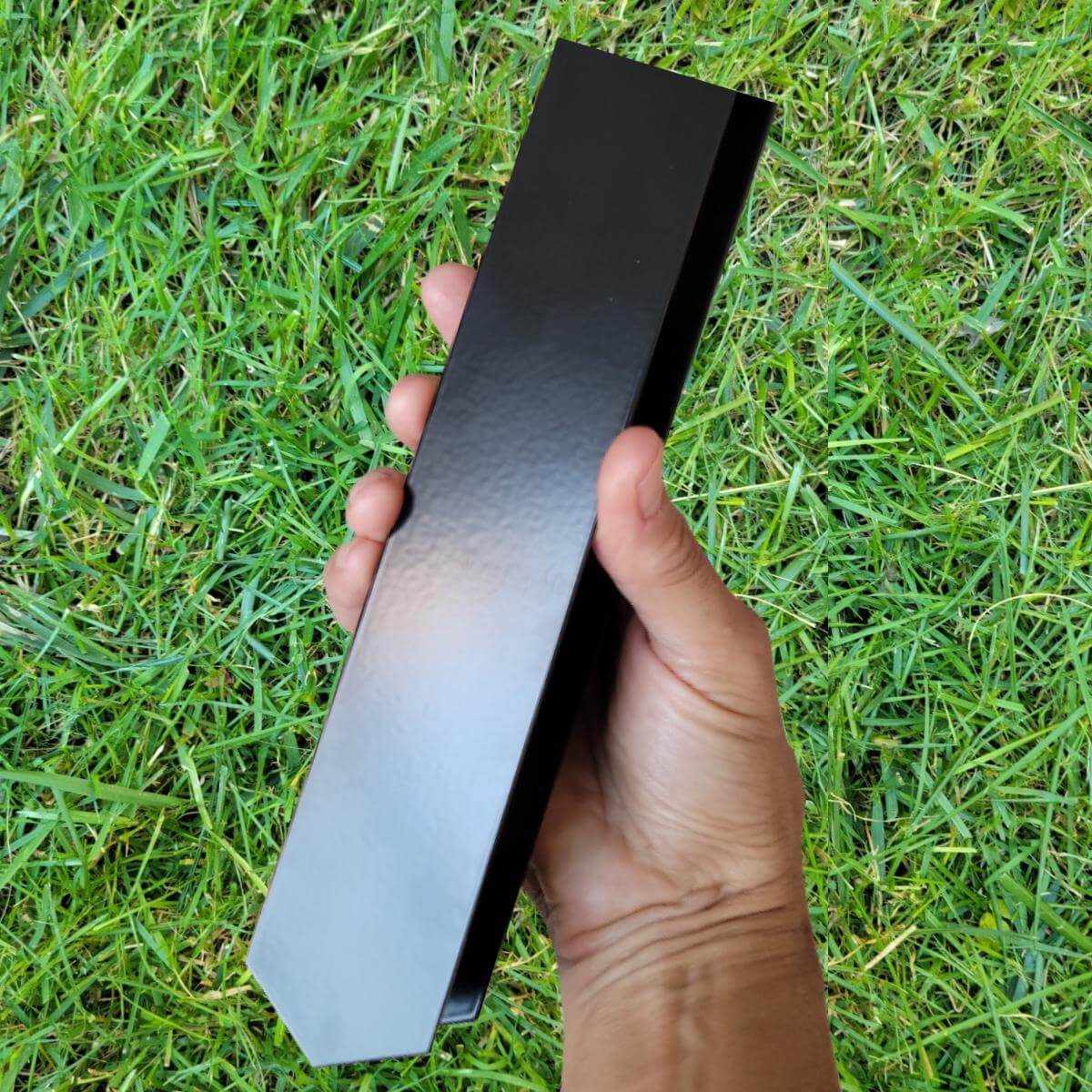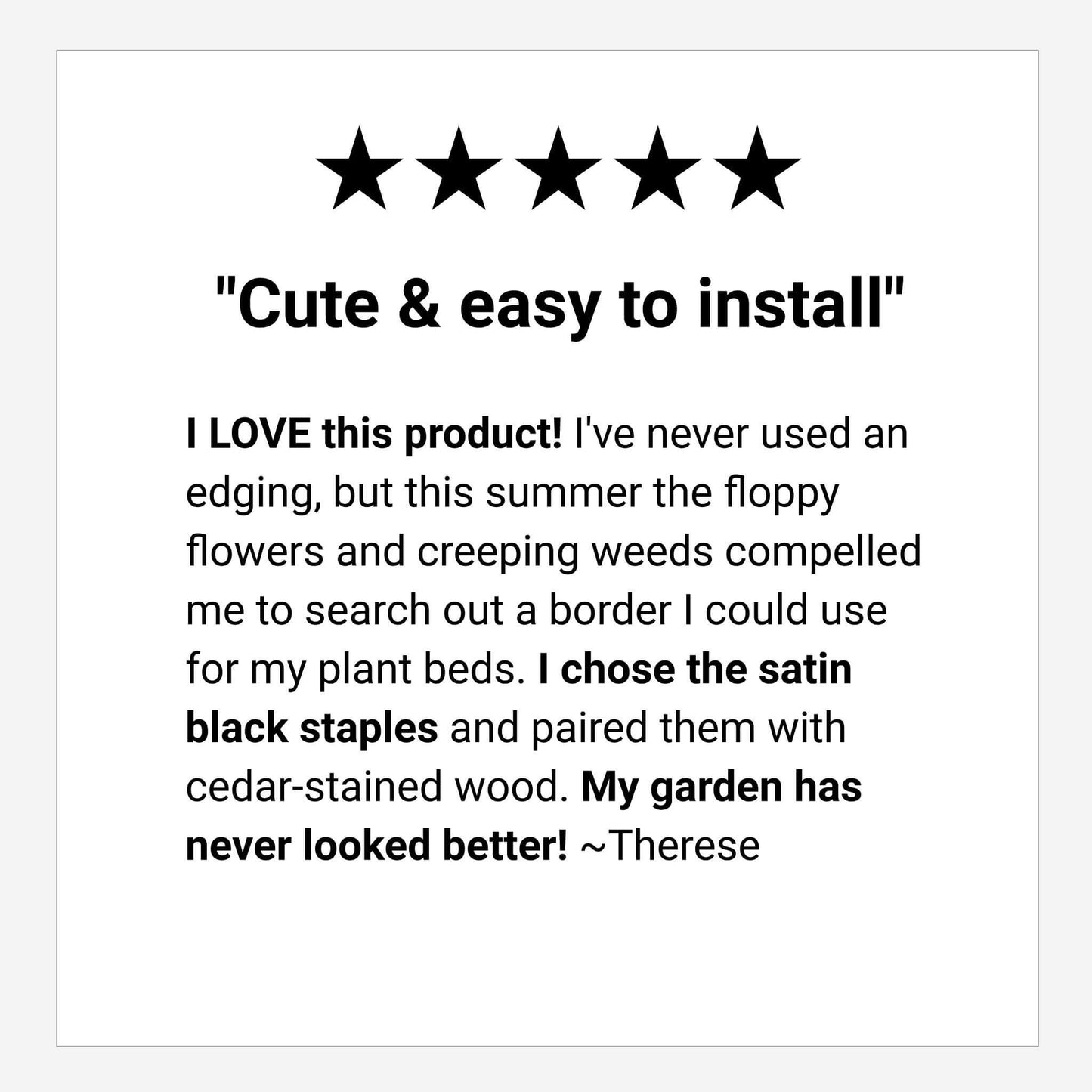 The tools you need to succeed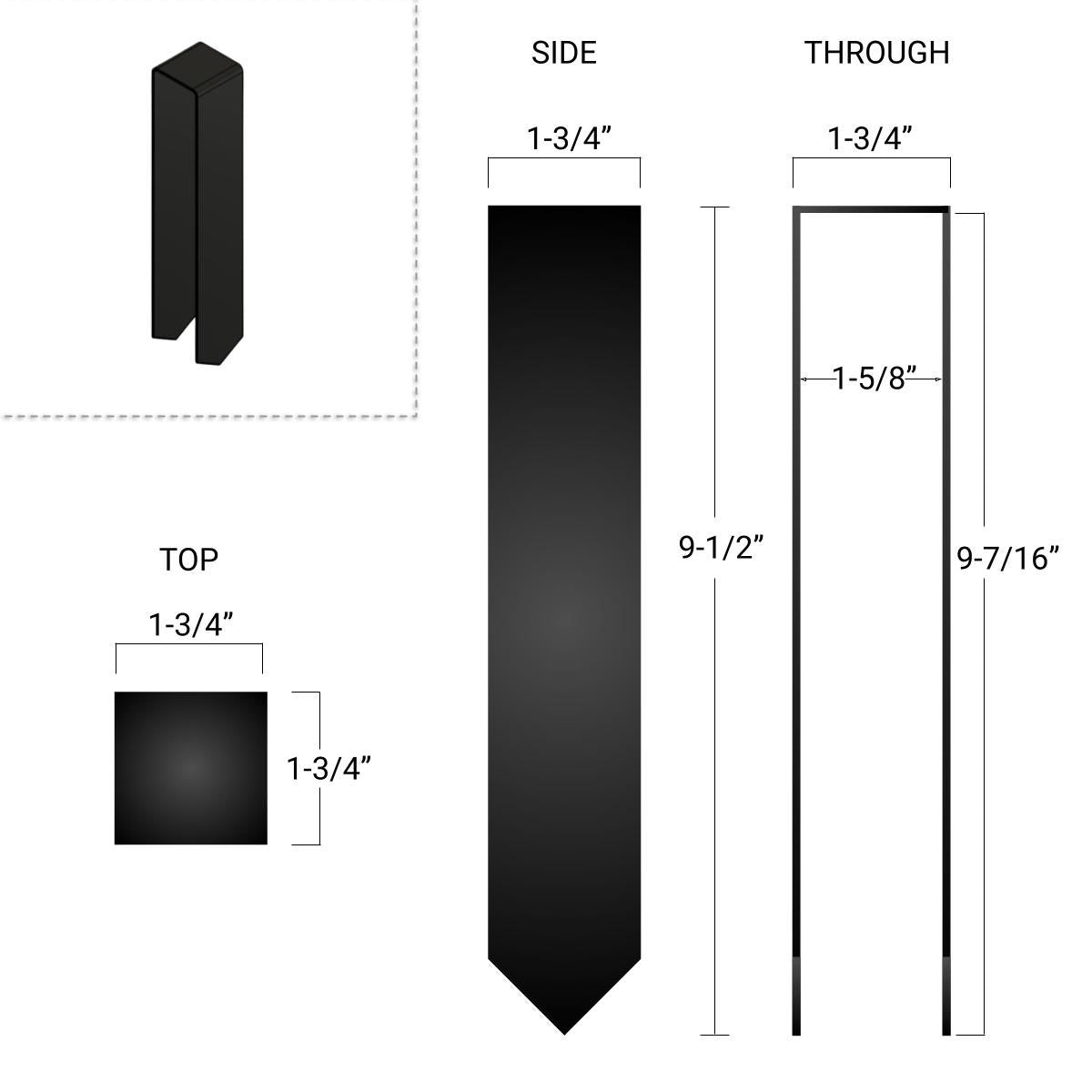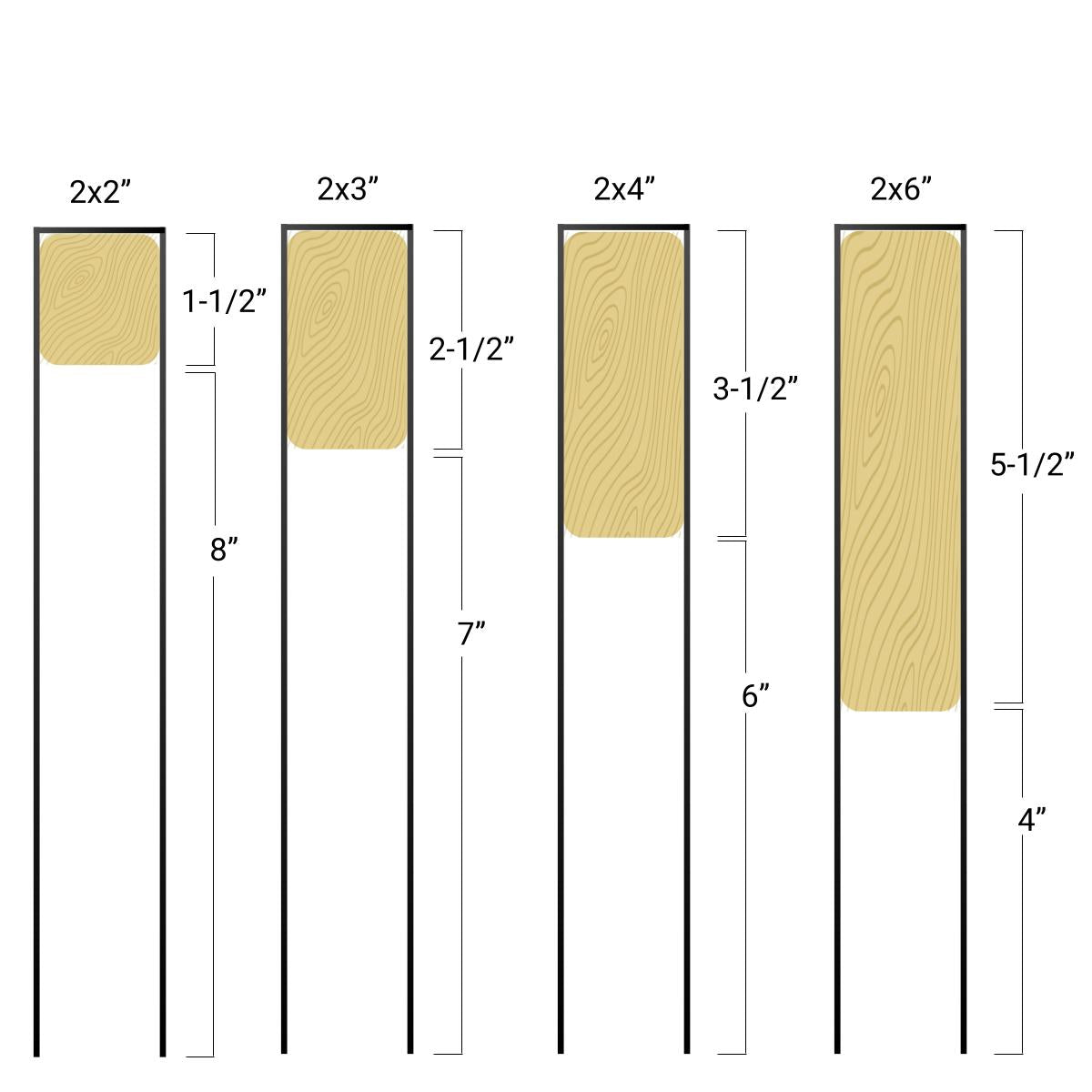 Works with two-by lumber up to 2x6"
Common lumber options:
2x2 (actual size: 1-1/2" x 1-1/2")
2x3 (actual size: 1-1/2" x 2-1/2")
2x4 (actual size: 1-1/2" x 3-1/2")
2x6 (actual size: 1-1/2" x 5-1/2")
Common two-by lumber lengths: 4', 6', 8', and 10'.
Installation requirements
✔️ 2xEDGE staples
✔️ 16 ounce rubber mallet
✔️ Two-by lumber of your choice
Mallet and lumber not included with your 2xEDGE staple purchase.
Why choose 2xEDGE
Easy to use

Don't give up your entire weekend to make garden beds and borders! 2xEDGE installs in minutes with just a rubber mallet. Special skills: not required. Work less, relax more. Get it done and get back to fun!

Edging stays where you put it

Don't waste time straightening and replacing edging that fails you again and again. 2xEDGE has four times the gripping power of a landscape nail. You'll install once, securely.

Long lasting results

Drilling holes in wood opens it up to rot and speeds up deterioration. Protect your investment. Don't drill through it! Wrap your edging in steel to keep it intact and viable for years.

Change your mind? Change it up!

Easily layout lumber and try out designs. If you revise your garden plan after installing pull up staples and lumber and simply move and re-use.

A healthy edging alternative

Avoid bringing questionable and harmful chemicals, such as creosote found in railroad ties, into your backyard. Easily use all-natural cedar, redwood, and untreated pine that you can seal yourself.

A sustainable solution

Wood weathers and steel gains a rust patina. Both age gracefully in your landscape. Choose metal and wood, not plastic and composites, and create eco-friendly outdoor spaces right down to the landscape edging you choose.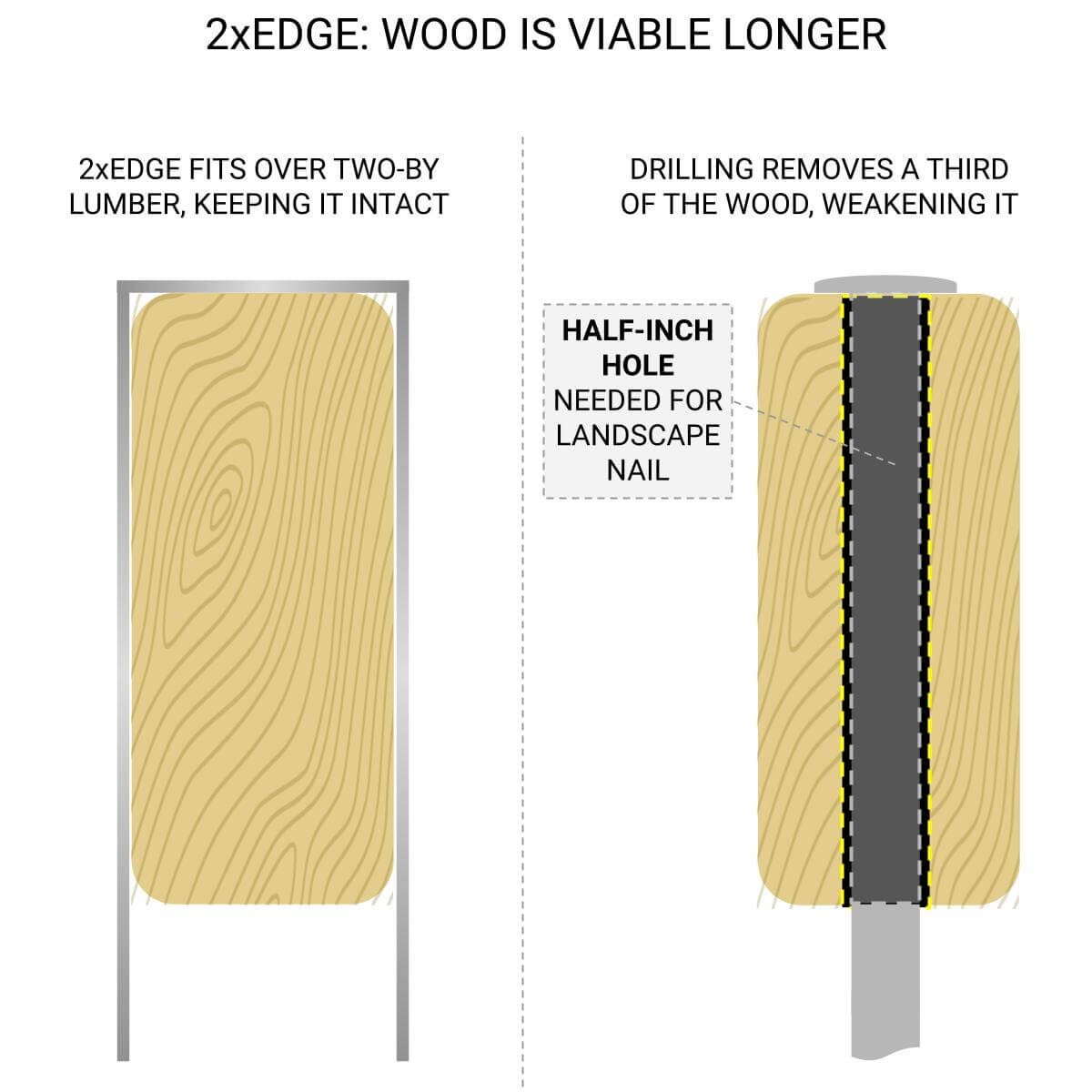 Wood stays viable longer
With 2xEDGE your edging remains intact. There's no need to drill a hole through your lumber for screws or nails and introduce weak spots that speed up rot and deterioration.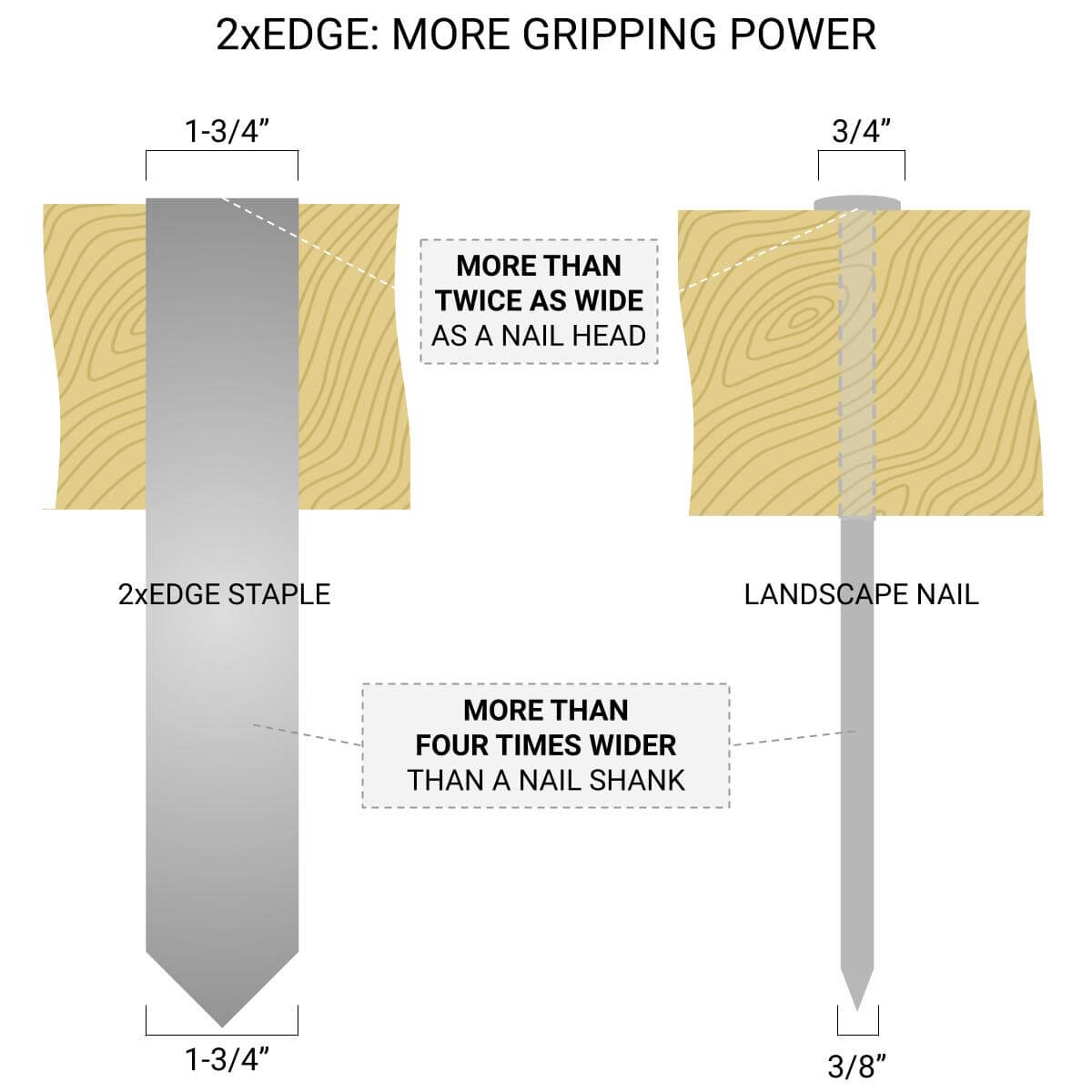 More gripping power
2xEDGE staples are more than twice as wide as the head of a landscape nail, and more than four times as wide as the nail shank, meaning your lumber is securely fastened to the ground.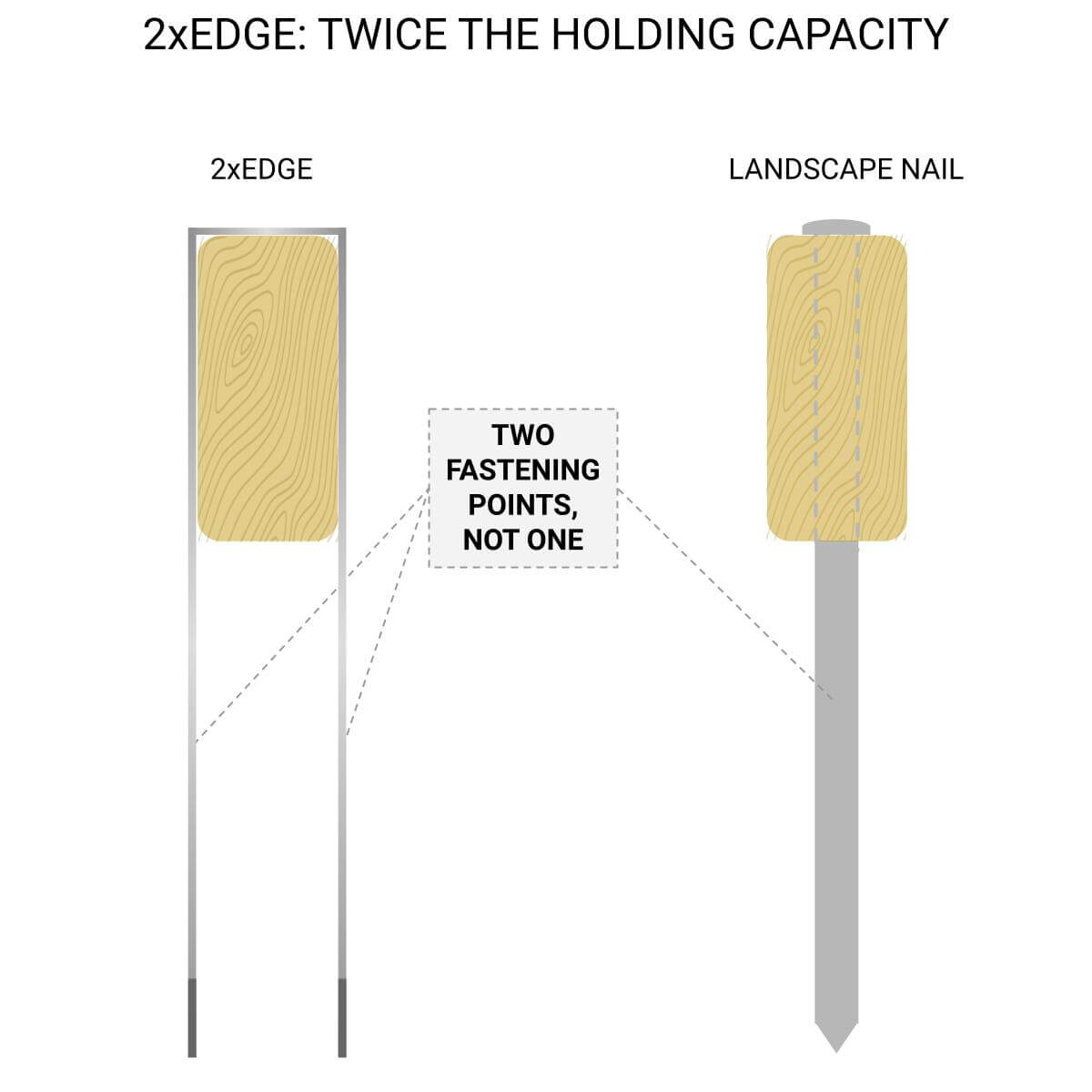 Twice the holding capacity
2xEDGE staples wrap around your lumber holding it in place on each side so that it's less prone to tipping and movement. Landscape nails offer only one fastening point; 2xEDGE supplies two fastening points by design.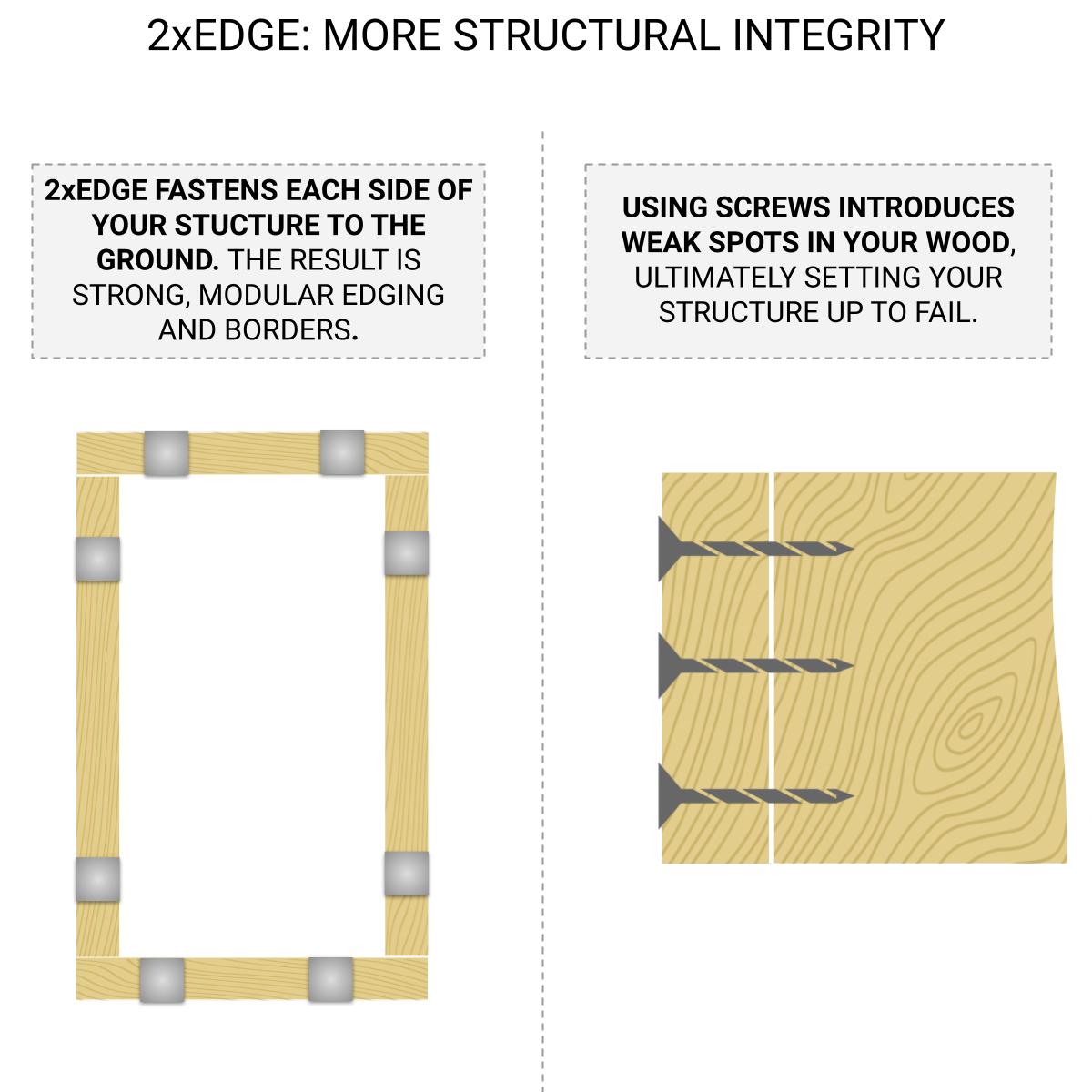 More structural integrity
Screwing lumber together introduces weak spots that ultimately fail so that the co-dependent sides of your structure collapse. 2xEDGE staples fasten each piece of lumber to the ground independently letting you create modular structures.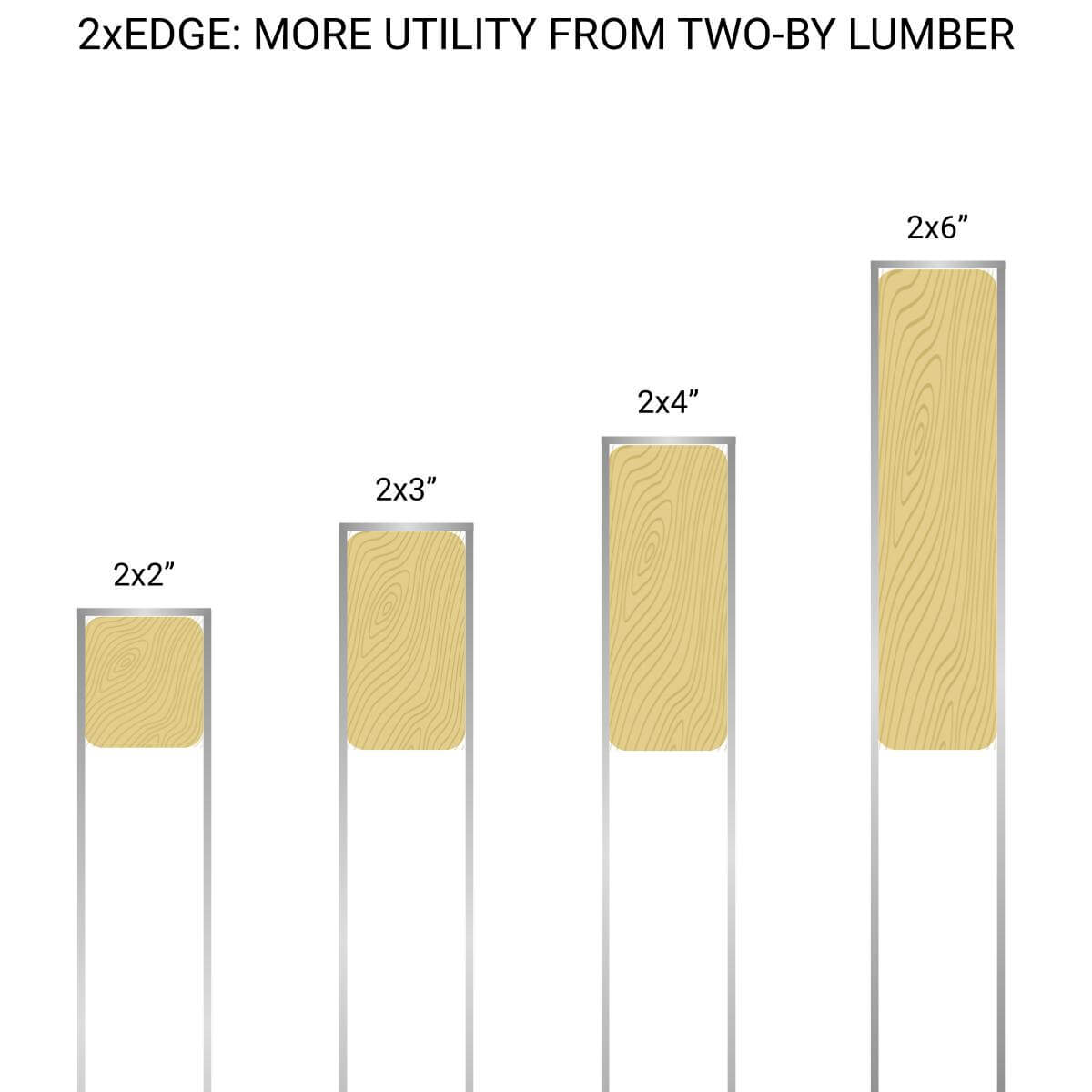 More utility from two-by lumber
2xEDGE increases the functional uses of two-by lumber by letting you easily stand the lumber up on its long side without digging a trench or using compromising nails or screws.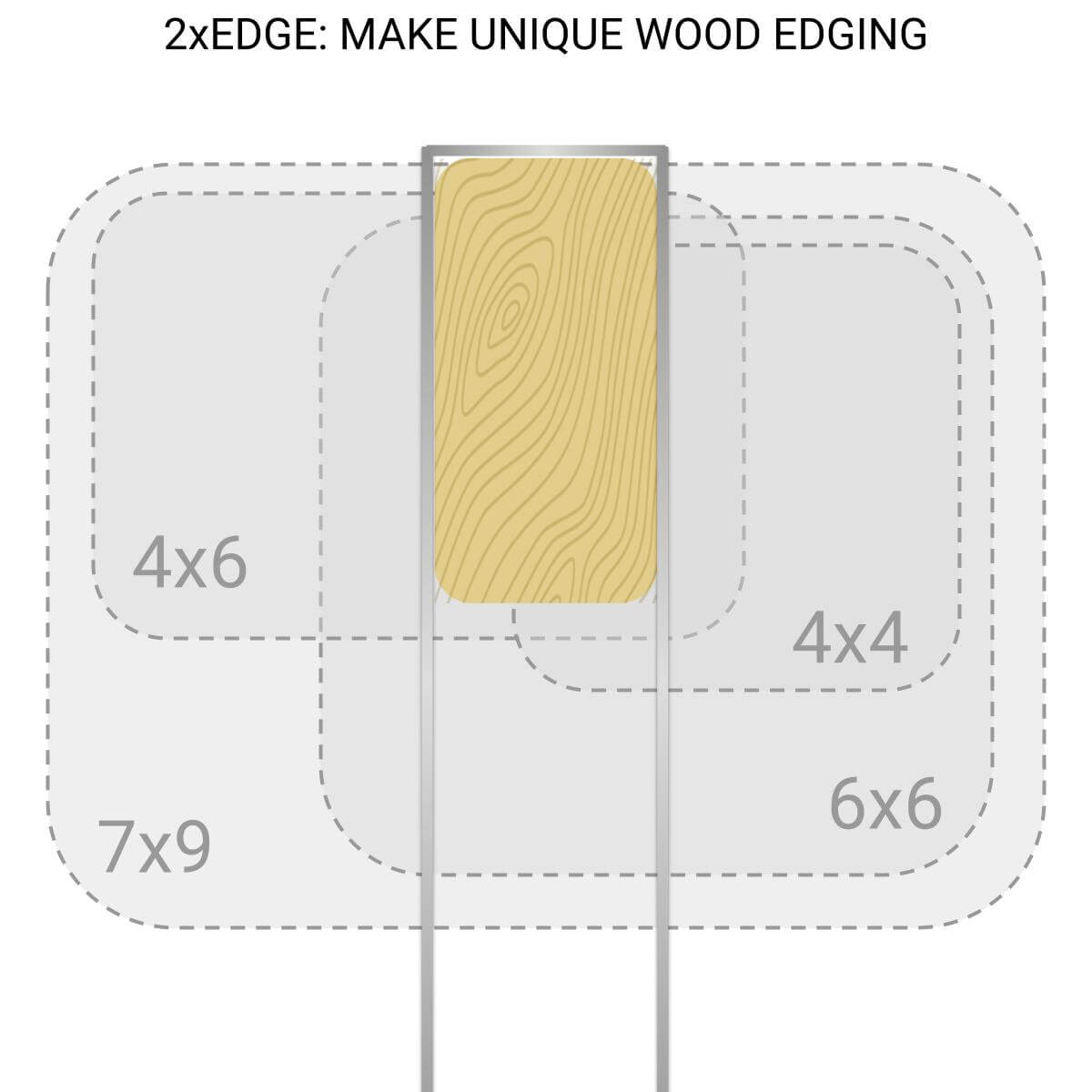 Wood edging that's unique
Unlike landscape timbers, 4x4 posts, or railroad ties, two-by lumber has a distinct, streamlined profile. 2xEDGE lets you effortlessly use this distinctive profile in your landscape.
Make eco-friendly outdoor spaces right down to the landscape edging you choose.
✔ DURABLE RAW STEEL. Made of 16-gauge steel, a long-lasting, endlessly  recyclable material.

✔ 100% NATURAL. A landscape edging solution that ages gracefully in your landscape.

✔ MADE IN THE USA. 2xEDGE steel staples are fabricated in the US Midwest.

✔ A SAFE WOODEN GARDEN EDGING OPTION. No questionable preservatives such as creosote found in railroad ties.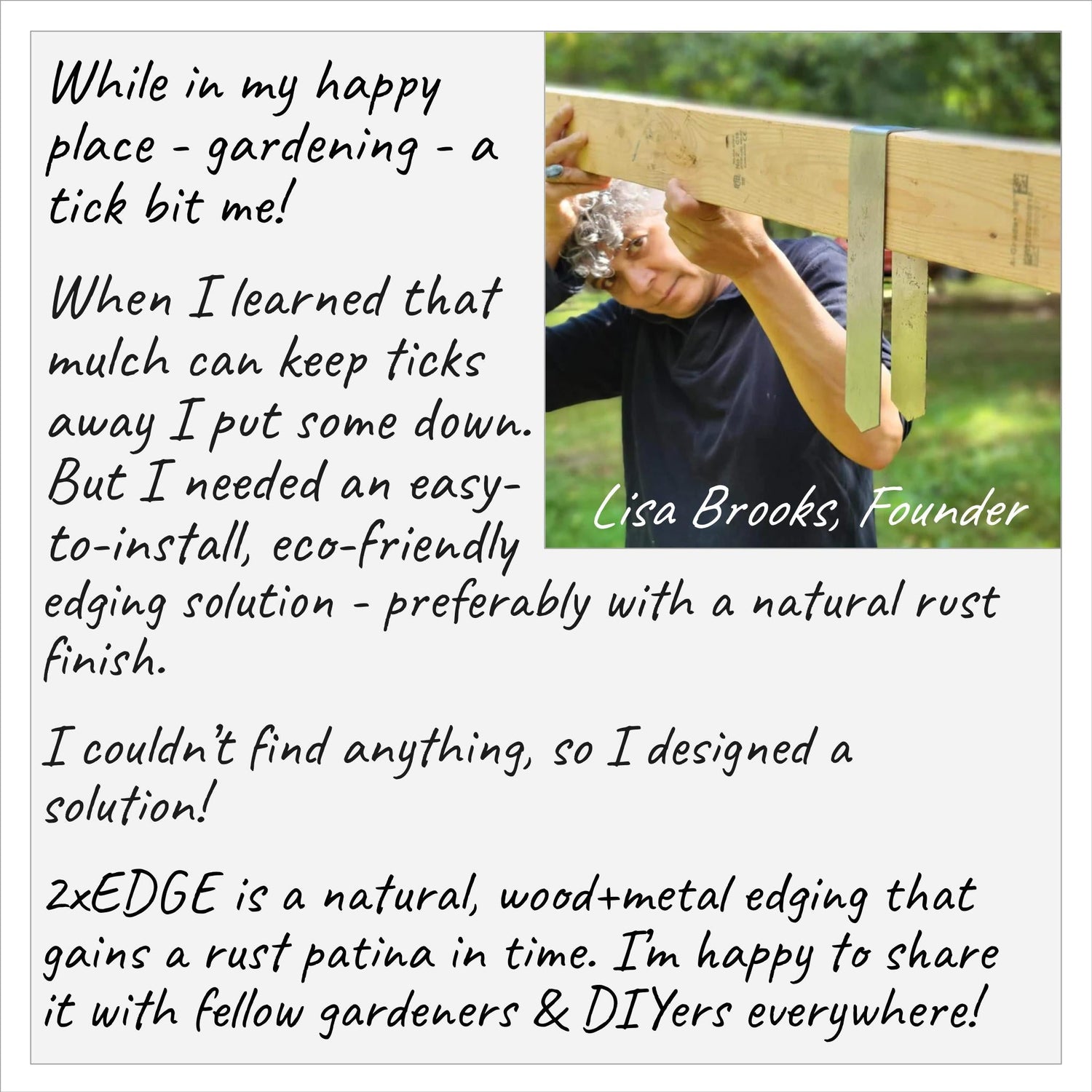 I'm Lisa Brooks - a long time gardener, general purpose DIYer, and the creator of 2xEDGE staples.
I come from generations of small business owners and have created and operated several businesses over the last 20+ years. Now I run 2xEDGE LLC full-time.
Delivering great results for customers has always been my top priority. Delivering 2xEDGE to you is no different. I'm confident you'll get great results using 2xEDGE staples.