Tick Bites, Two-by-Fours, and the DIY Spirit
Inspiration can be hanging out anywhere - in a stack of old lumber, even in a bug bite! Read on to learn the 2xEDGE origin story.
READ MORE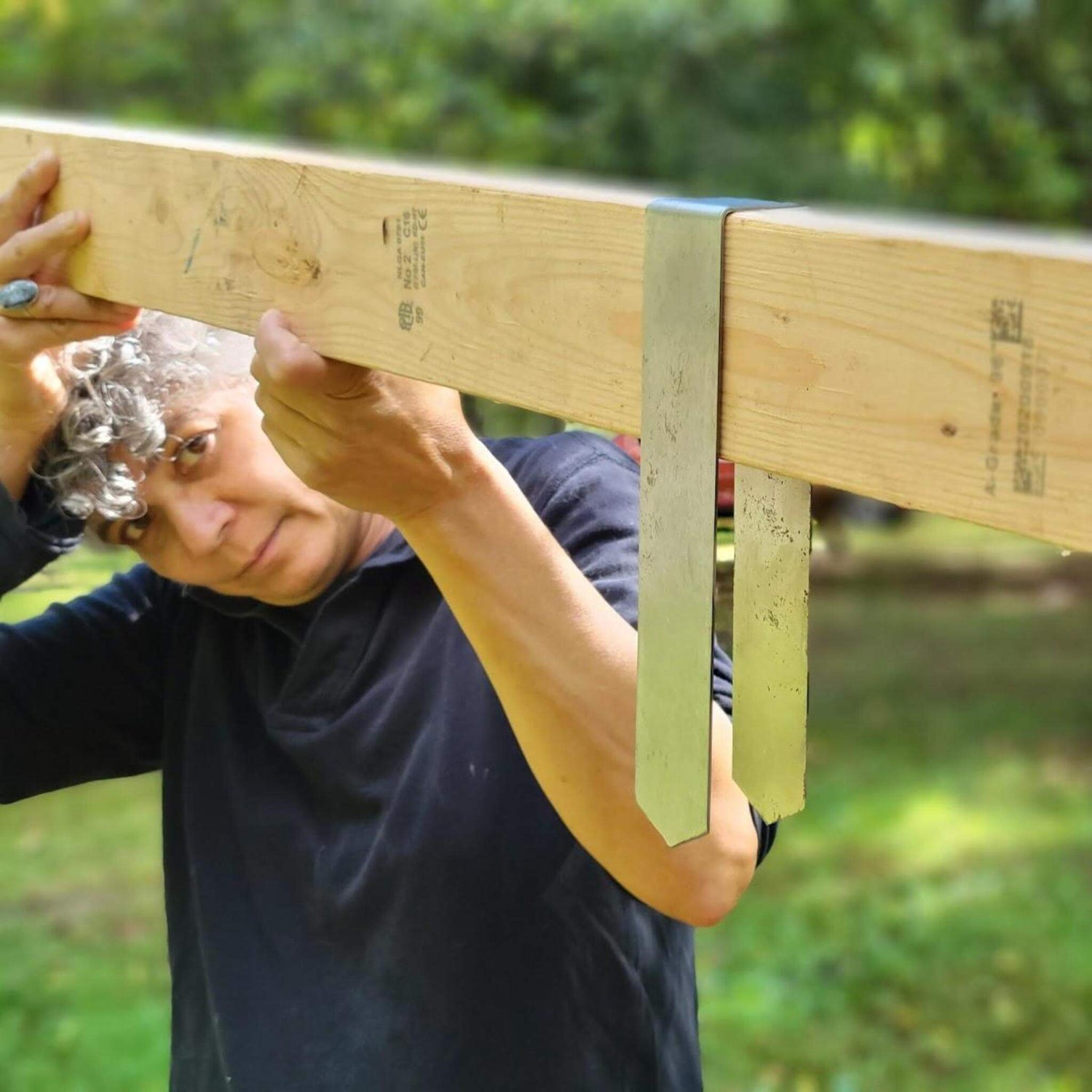 Meet the Creator
Lisa Brooks is an avid gardener and intrepid DIYer who comes from a long line of small business owners. Here's her story.
READ MORE
2xEDGE Timeline
2021

=======
SPRING
=======

Tick bite leads to idea to staple two-by lumber to the ground

2021

=======
SUMMER
=======

Staple design and prototyping

2021

=======
FALL
=======

Staple production

2021/22

=======
WINTER
=======

Formed LLC, applied for US patent, began 2xEDGE.com site development

2022

=======
SPRING

=======

2xEDGE.com launch

2023

=======
SPRING
=======
1 year online anniversary

=======
SUMMER
=======

2xEDGE in Satin Black comes online