Staple "two-by" lumber to the ground to effortlessly make distinct, streamlined landscape edging & garden borders.
2xEDGE in Satin Black
2xEDGE staples now come in a satin black finish! Durable, anti-corrosion, UV-rated. Just in time for Fall gardening!
SHOP NOW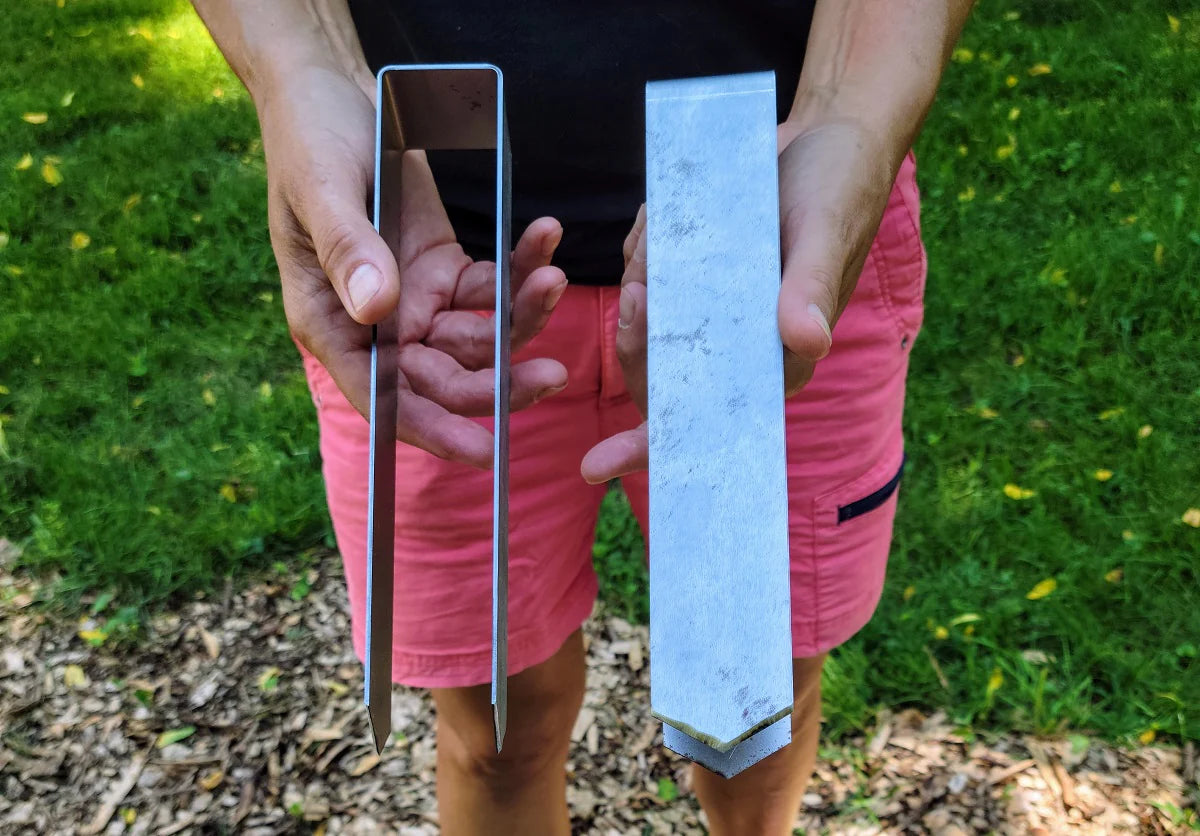 Do it yourself in minutes.
✔ Fast one-tool installation. Place, tap, done - no digging or drilling.

✔ Move and reuse. Try out design ideas and garden locations.

✔ Make it yours. Add finishing touches - paint, stain - to suit your space.
Check out sample projects
Learn how many staples you'll need to tackle typical landscape edging and garden border projects.
Make eco-friendly outdoor spaces right down to the landscape edging you choose.
100% natural

An edging solution that ages gracefully in your landscape. (No plastic!)

Durable raw steel

Made of 16-gauge raw steel, a long-lasting, endlessly  recyclable material.

Made in the USA

2xEDGE staples are fabricated in the US Midwest.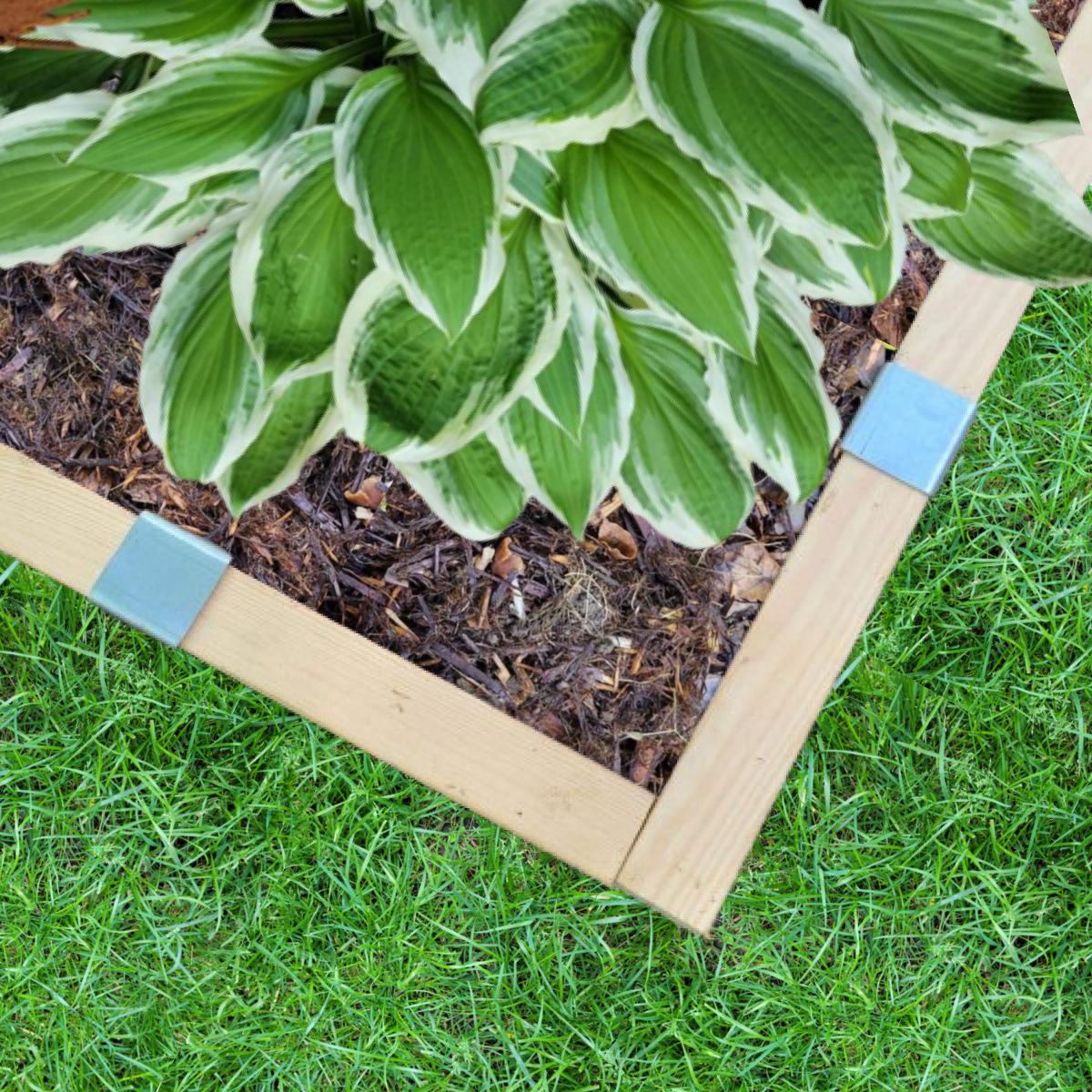 Landscape Edging: An Apples-to-Apples Price Comparison
Find out how the 2xEDGE solution compares on price with a variety of popular edging options.
LEARN MORE
How to use 2xEDGE staples
✔ Durable and long lasting -  pressure treated and cedar lumber lasts for many years.
✔ Readily available at "big box" stores, local hardware stores and lumber yards.
✔ A variety of edging heights and lengths are available off-the-shelf.
✔ Paint or stain to create truly unique designs, or let it season for a weathered look.
✔ A distinctly different, streamlined profile compared to typical wood edging options such as railroad ties and landscaping timbers.
"Cute and easy to install"
★★★★★

I LOVE this product! I've never used an edging, but this summer the floppy flowers and creeping weeds compelled me to search out a border I could use for my plant beds. I chose the satin black staples and paired them with cedar-stained wood. My garden has never looked better! ~Therese

"Super satisfied"
★★★★★

This literally takes minutes to install with a mallet. I hate the look of most landscape edging, but this looks so clean and seamless. Overall super satisfied and would definitely recommend this product! ~ Rachel

"Wonderful!"
★★★★★

Used these to shore up my old garden bed borders. Wonderful! It literally took me a minute (and it was that long because I had to shovel a little to align the last board)! ~Laurie

"So-simple"
★★★★★

These "staples" are one of those so-simple ideas I can't believe it doesn't already exist. I would definitely recommend it to anyone who is looking for a simple, good-looking, easy (almost tool-free), solution. ~Gabi

"Incredibly easy"
★★★★★

The 2xEDGE product was incredibly easy to install and has given our Chicago front yard an instant upgrade.... Offers a modern, clean look without being fussy or too heavy. We love the product and the final result. ~Mollie
✔ FREE SHIPPING

2-4 day delivery to destinations in the continental USA. (More)

✔ 30-DAY NO-HASSLE RETURNS

Fast, easy, no hassle returns.
We cover return shipping. (More)

✔ FRIENDLY CUSTOMER SUPPORT