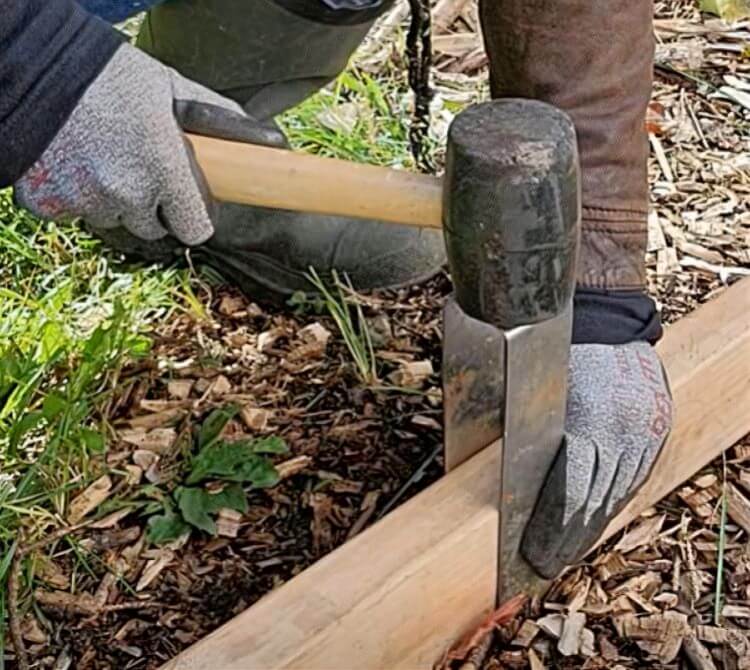 Using wood for landscape edging is quick & easy with 2xEDGE Staples
Here's how to make wooden garden edging in just three steps:
Place your lumber on the ground.
Place a 2xEDGE Staple over the lumber.
Tap the staple into place. 
LEARN MORE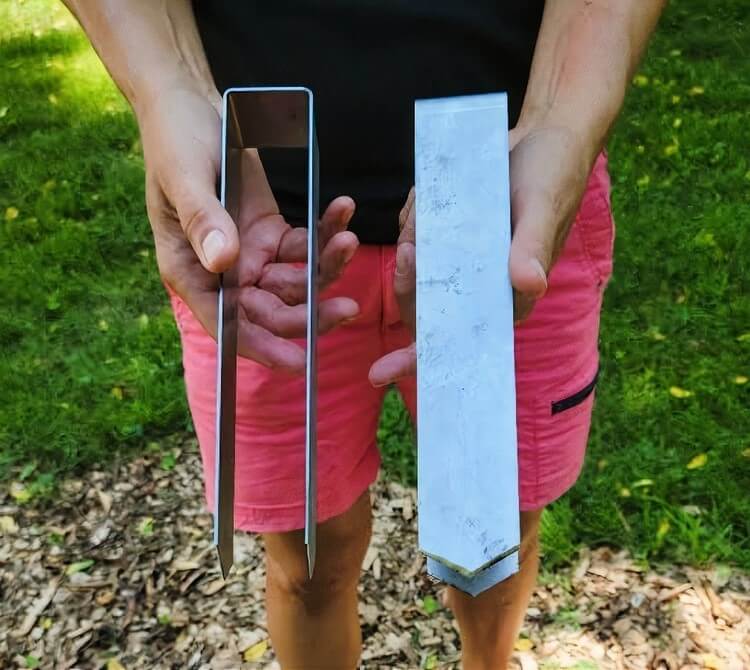 DIY wood edging that takes just minutes
✔ Fast one-tool installation. Pound in landscape edging that takes just a rubber mallet to install.

✔ No dig edging. No need to dig a trench or drill holes for screws or nails.

✔ Easily move and re-use. Pull up installed staples and lumber, re-locate, and tap into place.
SHOP NOW
Made of steel
2xEDGE Staples are made in the USA out of 16-gauge steel, a durable, long lasting, endlessly recyclable material.

Satin Black Staple

Powder coated steel in a lustrous satin black finish. Resists rust, UV-rated, adds a modern industrial aesthetic to your landscape and garden design.

SHOP NOW

Rustic Steel Staple

Raw steel that gains a rust patina. The original 2xEDGE staple adds rustic character to your outdoor spaces and ages gracefully in your landscape.

SHOP NOW
Special volume pricing on staples
Fall pricing is in effect through the Winter Solstice (first day of Winter) - 12/21/2023.
Tools & Accessories
The tools you need to succeed!
Grab everything you need to make fast work of your 2xEDGE installation and build your collection of go-to tools for years of future DIY projects.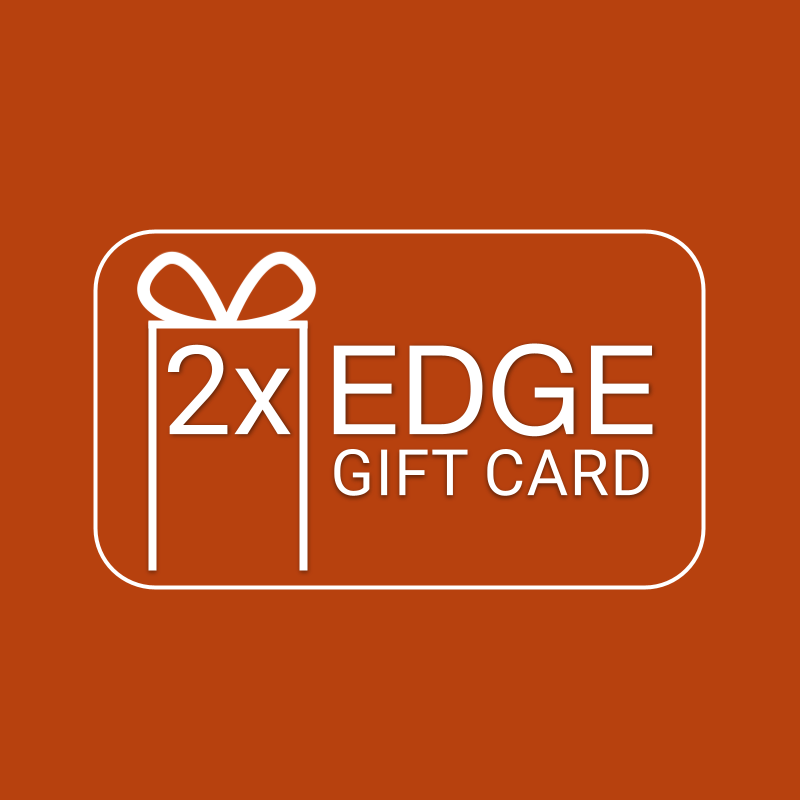 Hey! 2xEDGE Gift Cards!
New! Give the gardener, landscaper, or DIYer in your life a gift they'll love now and appreciate over the years. Easy, thoughtful, convenient.
SHOP NOW
What can you do with 2xEDGE Staples?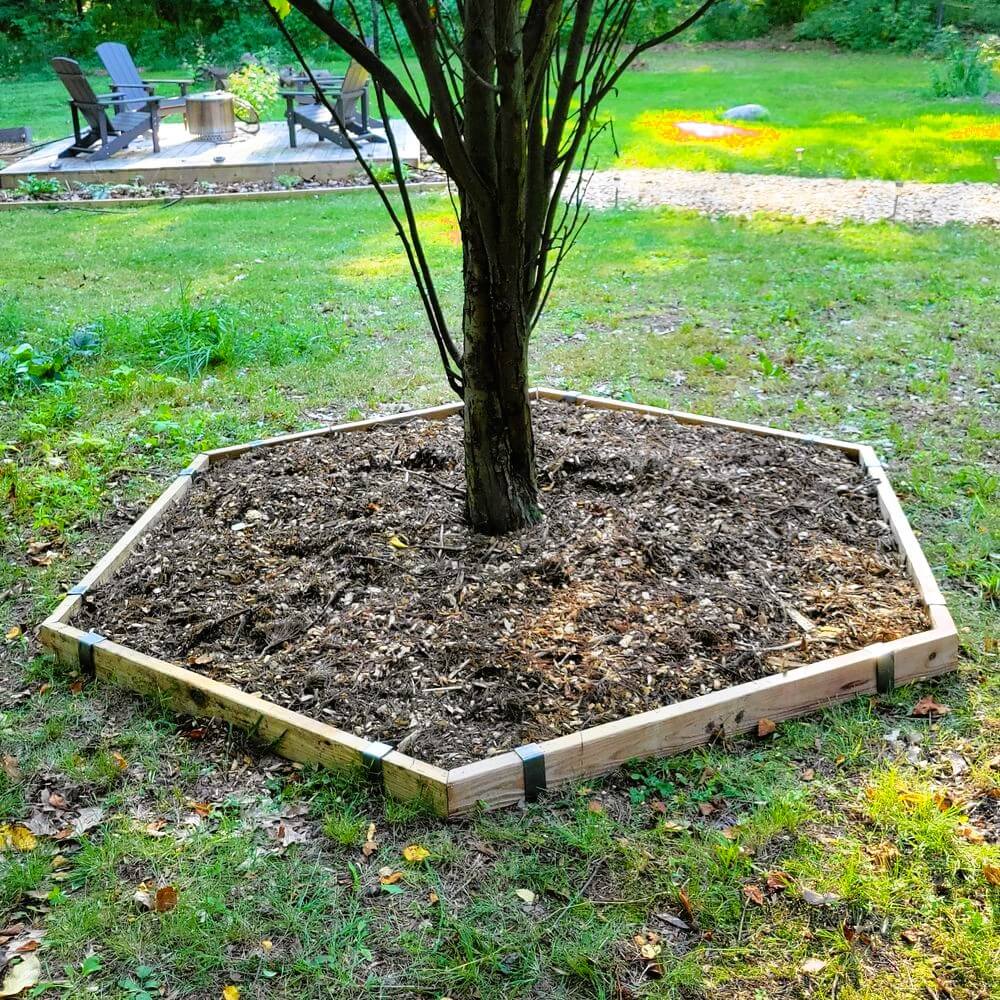 TREE SURROUND
Keep your trees happy! Make a mulch bed that keeps roots cool in summer and warm in winter, and provides nutrients all year long.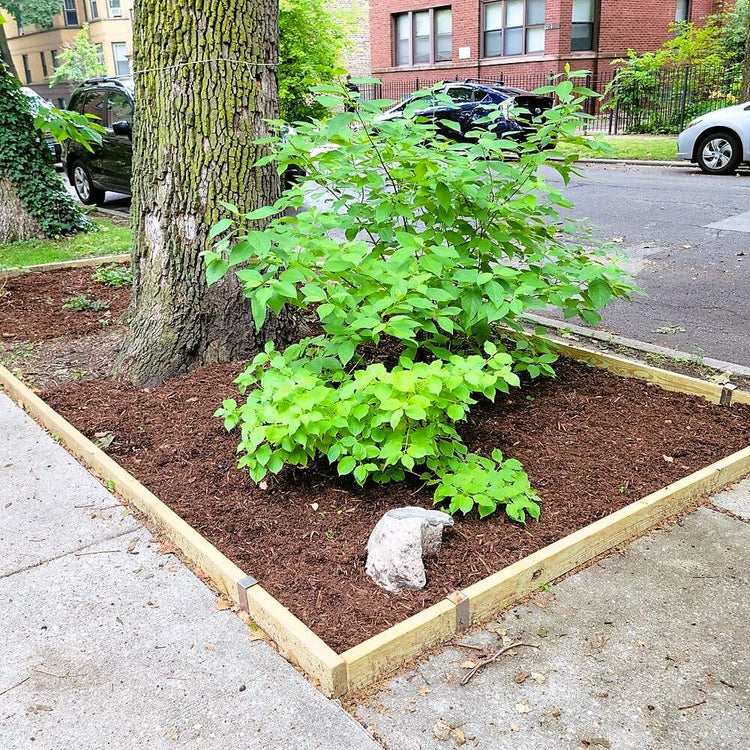 PARKING STRIP
Ready to up your curb appeal and tackle that parking ("hell") strip you've been meaning to get to? Make quick work of this project with 2xEDGE Staples.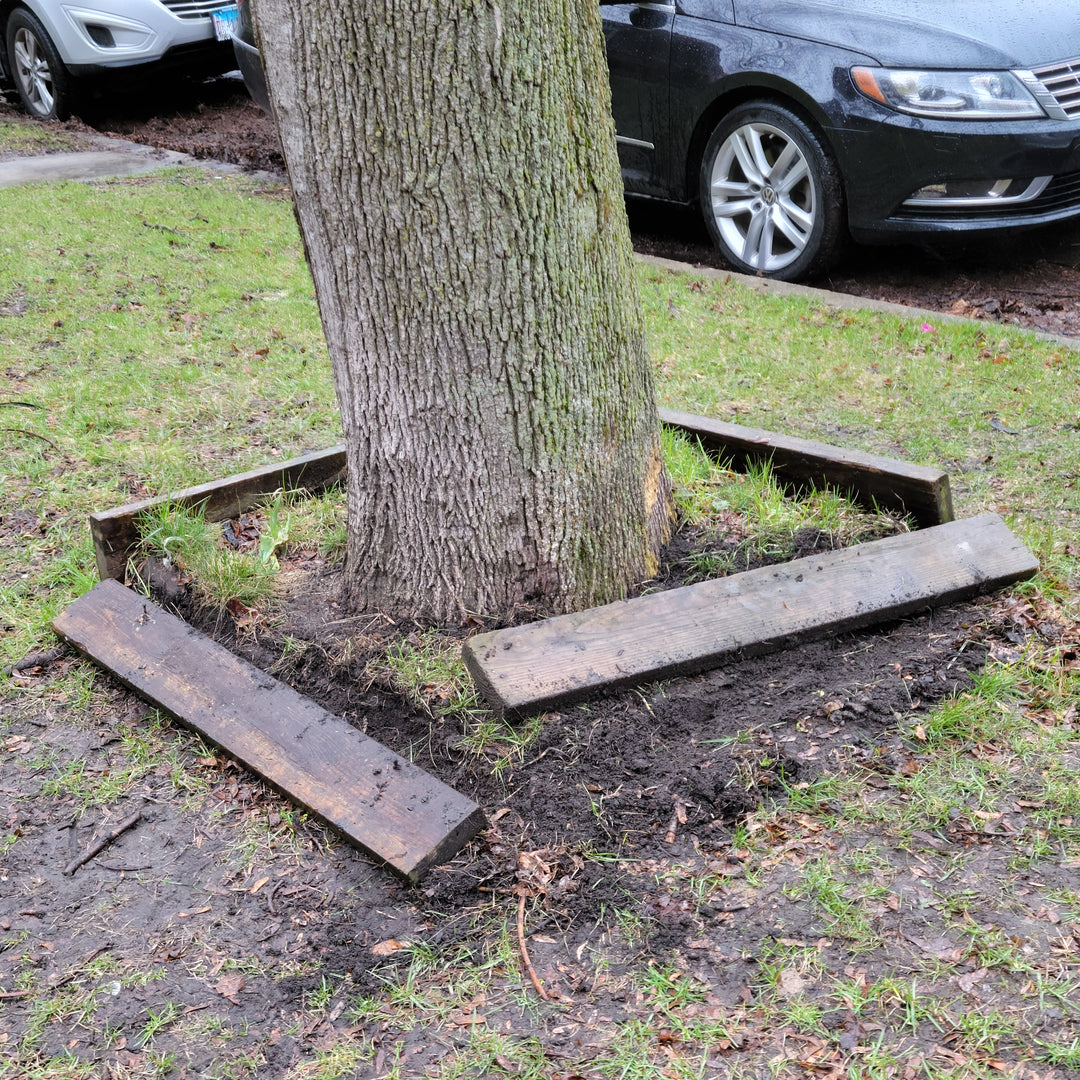 GARDEN BORDERS
If you've already got lumber in place - reuse it! Extend the life of your old garden borders and existing edging.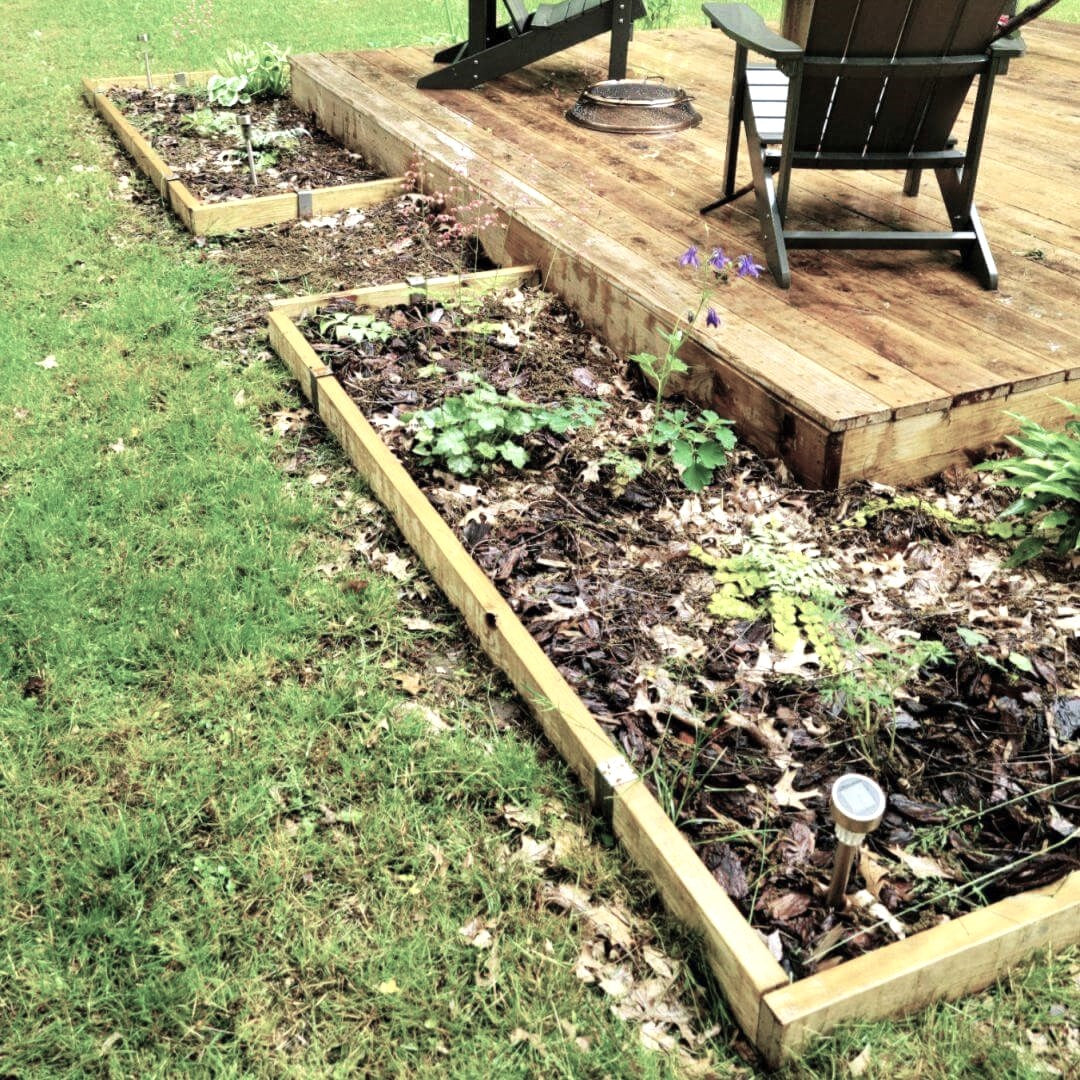 LANDSCAPE EDGING
Edge along paths and around islands. Create your next-gen landscape designs.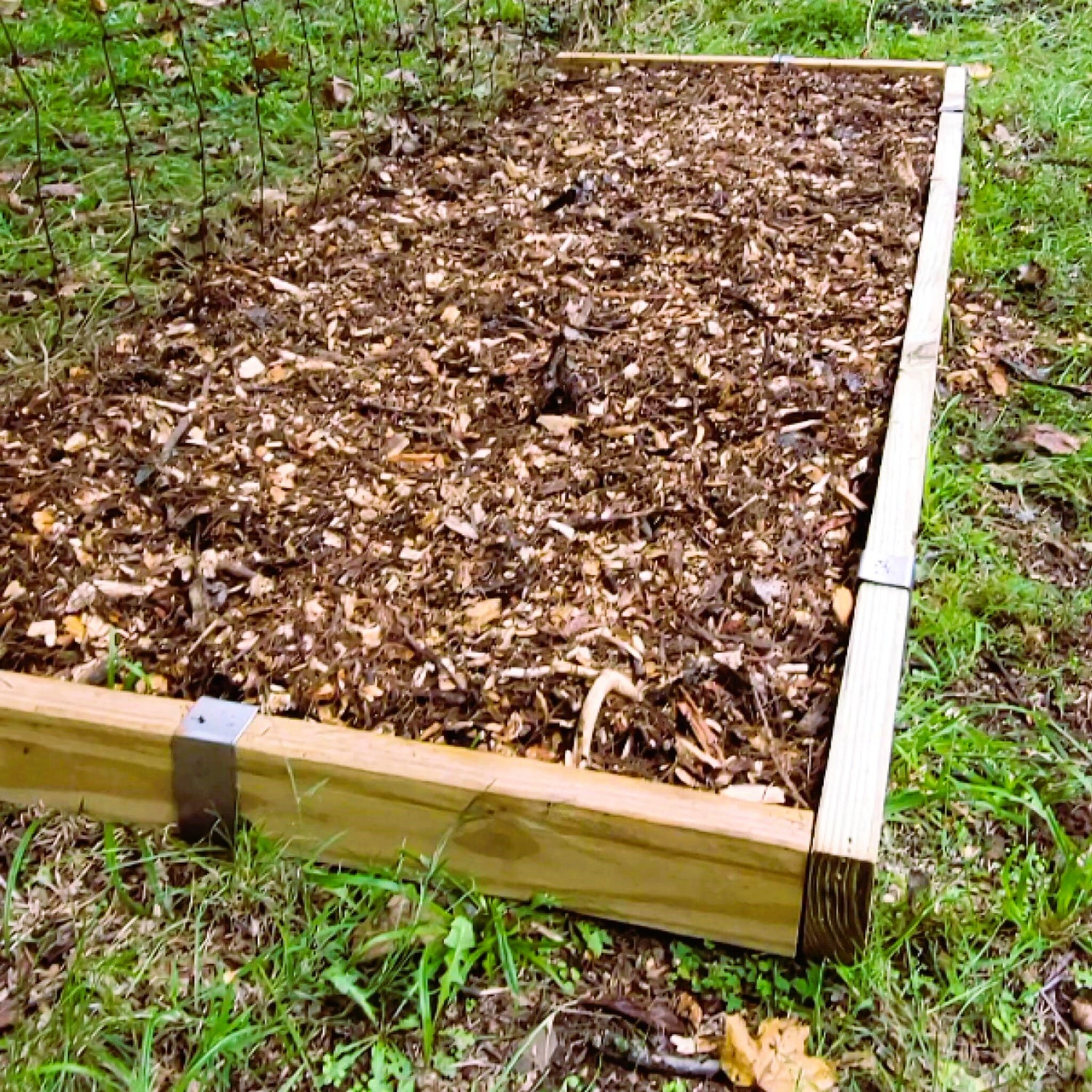 RAISED BED
Flower beds, vegetable plantings, herb gardens - raised beds are fast and easy to install.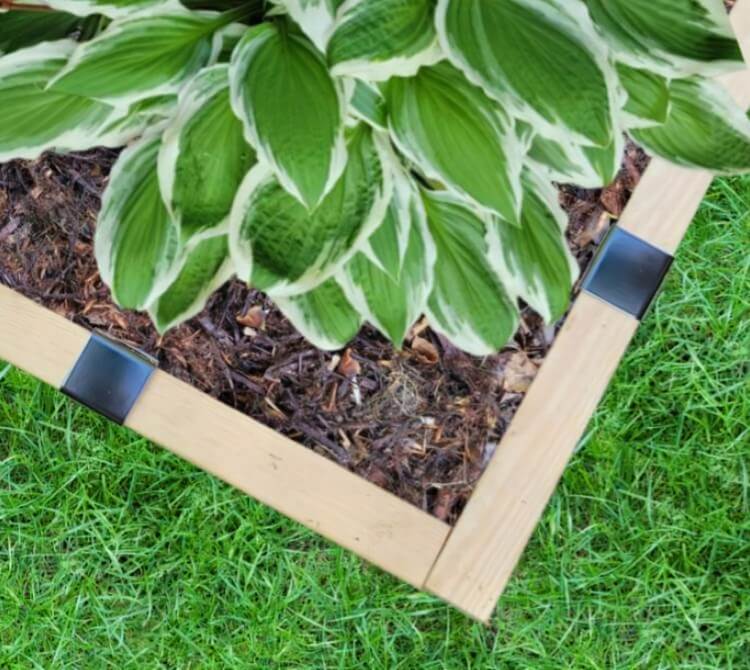 Landscape Edging: An Apples-to-Apples Price Comparison
Wondering how much it costs to install landscape edging? Find out how the 2xEDGE solution compares on price with a variety of popular edging options.
LEARN MORE
How to use 2xEDGE staples
✔ Durable and long lasting -  pressure treated and cedar lumber lasts for many years.
✔ Readily available at "big box" stores, local hardware stores and lumber yards.
✔ A variety of edging heights and lengths are available off-the-shelf.
✔ Paint or stain to create truly unique designs, or let it season for a weathered look.
✔ A distinctly different, streamlined profile compared to typical wood edging options such as landscaping timbers.
✔ A safe wood edging option. No questionable preservatives such as creosote commonly found in railroad ties.
"Great product"
★★★★★

What a great idea, they seem to work well and very easy to install. I had a minor problem with my order and the owner (Lisa) went out of her way to make it right. Great to deal with, if I ever need them for anything else I would purchase them again. Thanks. ~Ron

"Cute and easy to install"
★★★★★

I LOVE this product! I've never used an edging, but this summer the floppy flowers and creeping weeds compelled me to search out a border I could use for my plant beds. I chose the satin black staples and paired them with cedar-stained wood. My garden has never looked better! ~Therese

"Super satisfied"
★★★★★

This literally takes minutes to install with a mallet. I hate the look of most landscape edging, but this looks so clean and seamless. Overall super satisfied and would definitely recommend this product! ~ Rachel

"Wonderful!"
★★★★★

Used these to shore up my old garden bed borders. Wonderful! It literally took me a minute (and it was that long because I had to shovel a little to align the last board)! ~Laurie

"So-simple"
★★★★★

These "staples" are one of those so-simple ideas I can't believe it doesn't already exist. I would definitely recommend it to anyone who is looking for a simple, good-looking, easy (almost tool-free), solution. ~Gabi

"Incredibly easy"
★★★★★

The 2xEDGE product was incredibly easy to install and has given our Chicago front yard an instant upgrade.... Offers a modern, clean look without being fussy or too heavy. We love the product and the final result. ~Mollie
✔ FREE SHIPPING

2-4 day delivery to destinations in the continental USA. (More)

✔ 30-DAY NO-HASSLE RETURNS

Fast, easy, no hassle returns.
We cover return shipping. (More)

✔ FRIENDLY CUSTOMER SUPPORT