✅ IN STOCK

Got an hour? That's all you'll need to turn under-utilized areas in your garden into optimal growing spaces. Get 2xEDGE staples and get your beds made in an afternoon!

3-Sided Raised Bed


$89.94 USD

$85.45 USD
You'll need 6 staples for this project

4-Sided Raised Bed


$119.92 USD

$113.93 USD
You'll need 8 staples for this project

BUY MORE / GET MORE
# of staples
Price per staple
up to 5
$14.99
up to 10
5% off
up to 15
10% off
16+
15% off
FREE SHIPPING! (2-4 DAYS via USPS)

We ship 2xEDGE in the United States. Shipping to continental US destinations via USPS is free! Typical delivery times: 2-4 days.

Have a question about shipping and delivery? Access complete details.

Or get in touch! We're here to help!
30-DAY FREE RETURNS

We have a 30-day return policy, which means you have 30 days after receiving your order to return it. We cover return shipping.

Have a question about returns, refunds and cancellations? Access complete details.

Or get in touch! We're here to help!
PACKAGING

We ship products in brown, corrugated paper boxes and use brown kraft paper to pack your staples. We use recycled paper for printed materials.

All of our shipping materials can be recycled! Repurpose our packaging and use as a weed barrier in your garden!
SHARE
View full details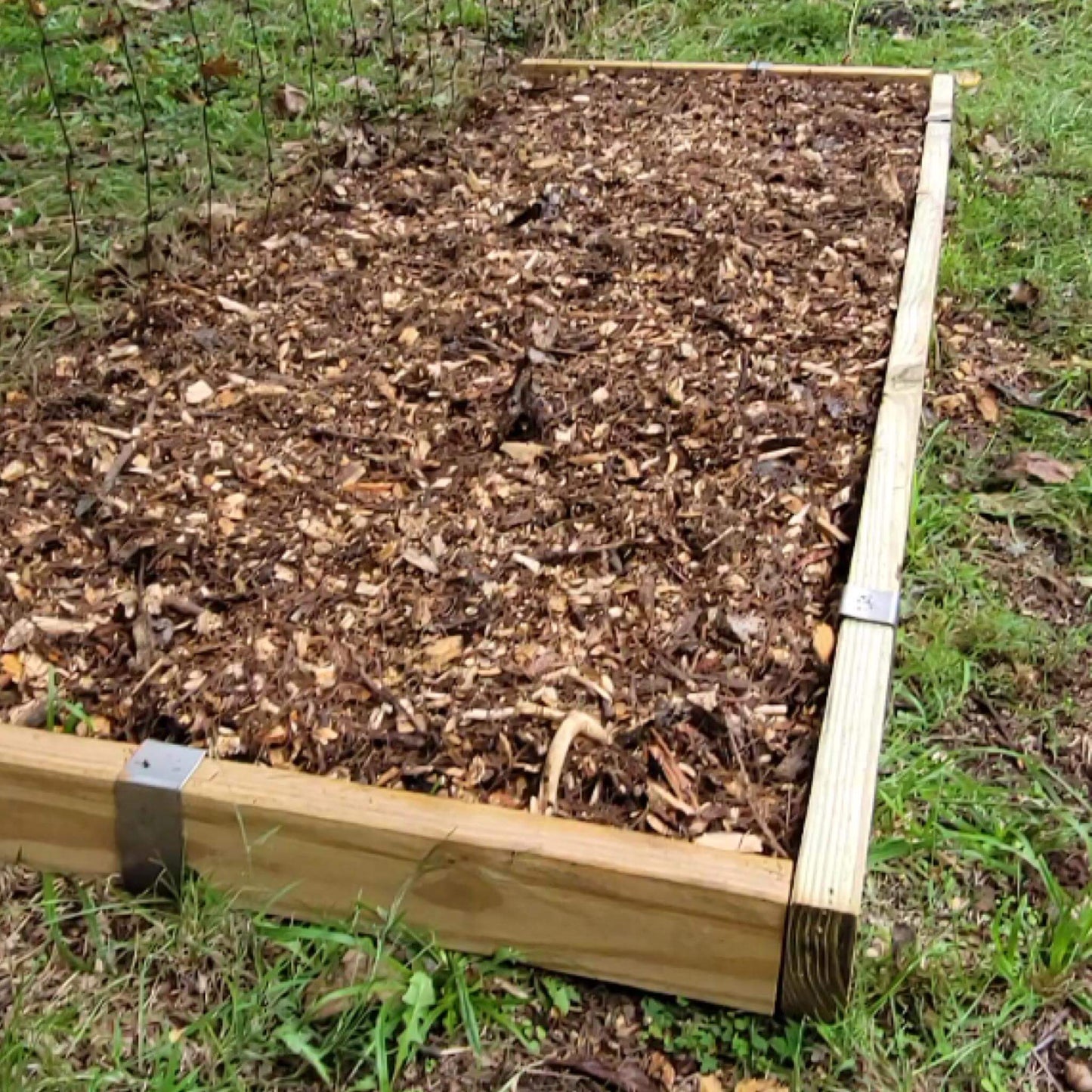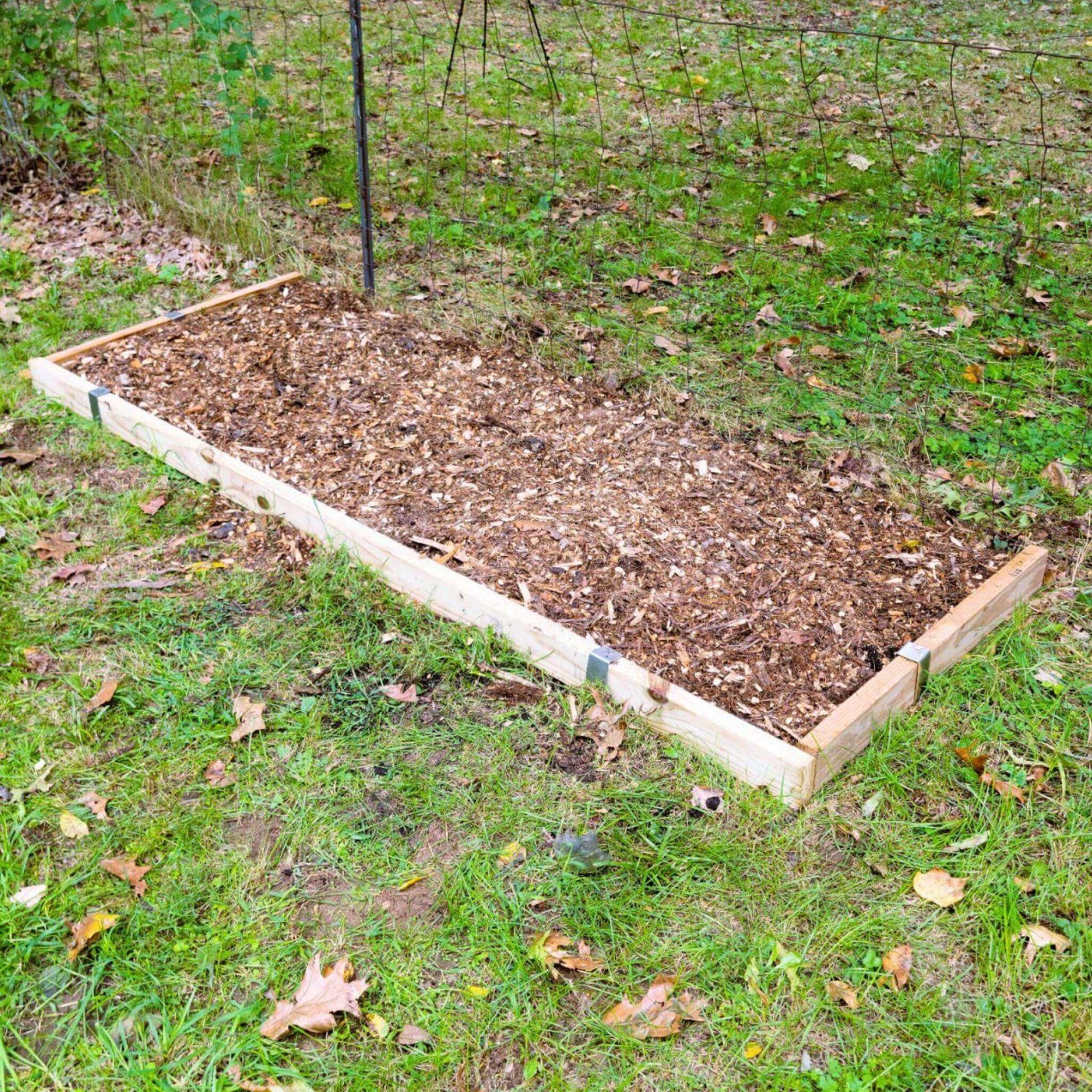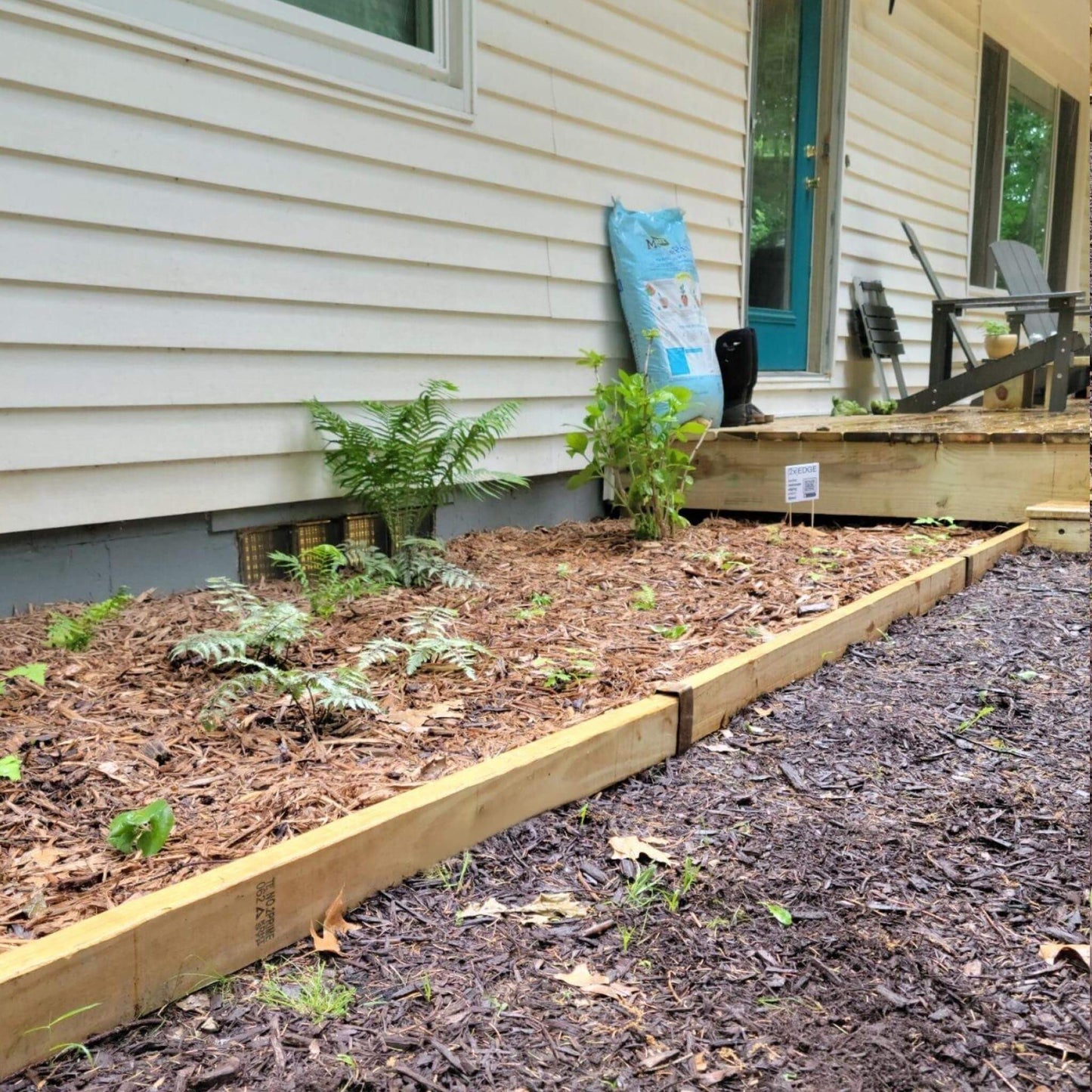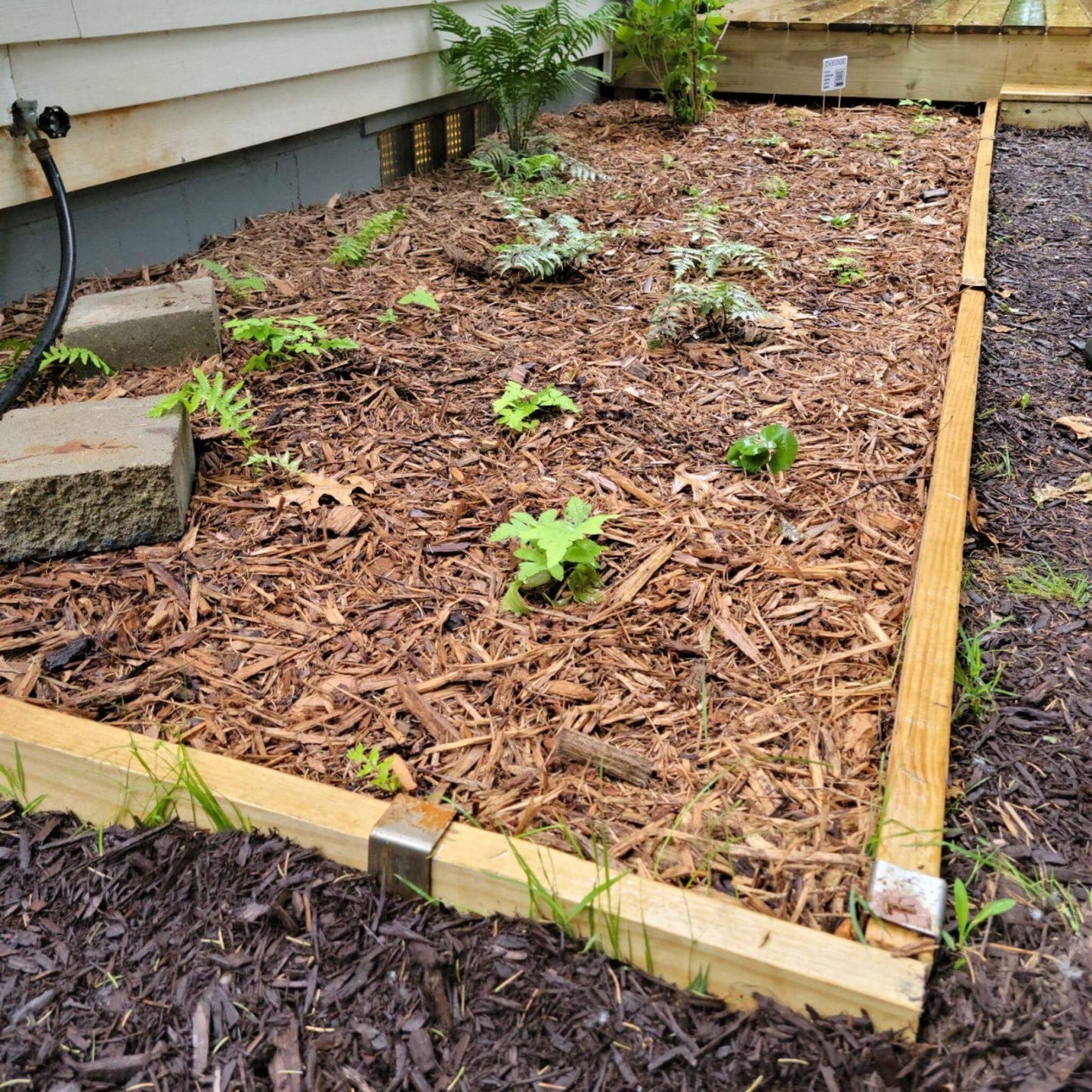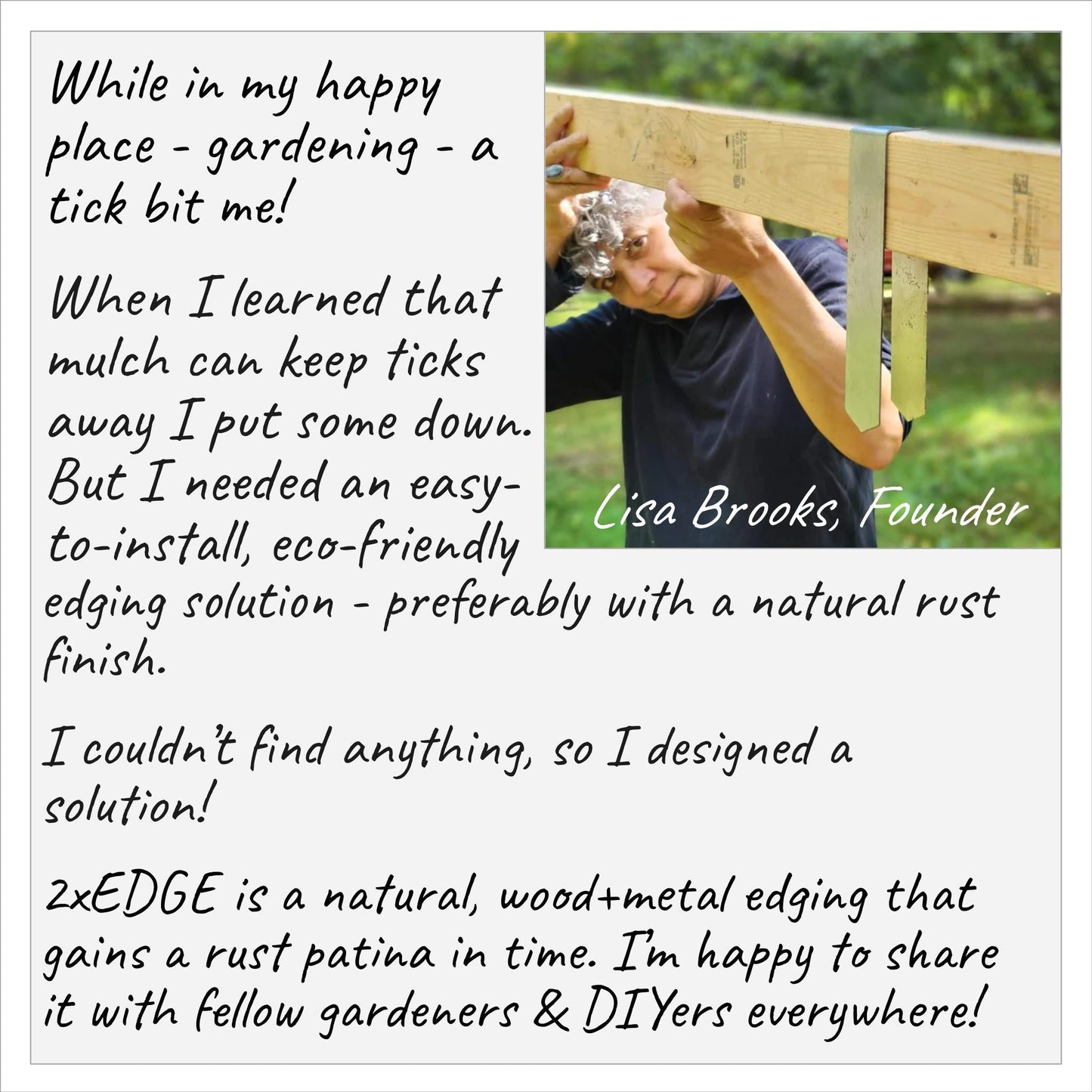 Collapsible content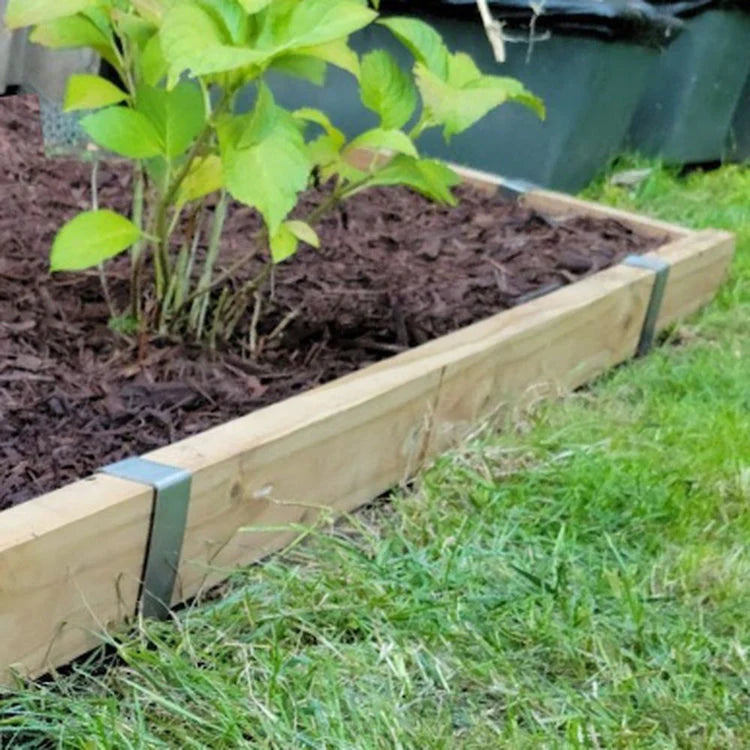 Raised beds: form and function
Specs

Do it yourself in hours, not days.
✔ EASY INSTALLATION. A rubber mallet is the only tool you'll need - no digging or drilling. Easily move and reuse, and try out design ideas and garden locations.
✔ LONG LASTING. Use lumber rated for ground contact and your edging will last for years.
✔ CUSTOMIZABLE. Use with lumber that's right-sized for your specific project including off-the-shelf lengths (no cuts needed). Paint, stain - create truly unique designs.
Make eco-friendly outdoor spaces right down to the landscape edging you choose.
✔ DURABLE RAW STEEL. Made of 16-gauge raw steel, a long-lasting, endlessly  recyclable material.

✔ 100% NATURAL. An edging solution that ages gracefully in your landscape. (No plastic!)

✔ MADE IN THE USA. 2xEDGE staples are fabricated in the US Midwest.

✔ A SAFE WOOD EDGING OPTION. No harmful preservatives such as creosote commonly found in railroad ties.
"Super satisfied"
★★★★★

This literally takes minutes to install with a mallet. I hate the look of most landscape edging, but this looks so clean and seamless. Overall super satisfied and would definitely recommend this product! ~ Rachel

"Wonderful!"
★★★★★

Used these to shore up my old garden bed borders. Wonderful! It literally took me a minute (and it was that long because I had to shovel a little to align the last board)! ~Laurie

"So-simple"
★★★★★

These "staples" are one of those so-simple ideas I can't believe it doesn't already exist. I would definitely recommend it to anyone who is looking for a simple, good-looking, easy (almost tool-free), solution. ~Gabi

"Incredibly easy"
★★★★★

The 2xEDGE product was incredibly easy to install and has given our Chicago front yard an instant upgrade.... Offers a modern, clean look without being fussy or too heavy. We love the product and the final result. ~Mollie